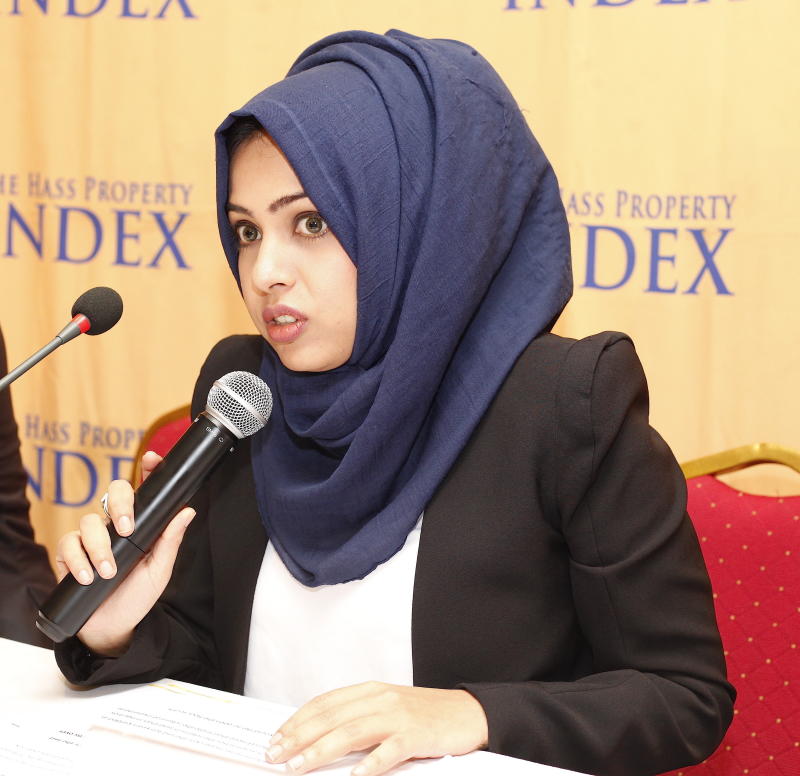 Even with renewed confidence returning to real estate, the property market is not yet off the hook. Hass Consult has said in their 2018 second quarter property index report.
Hass Consult has cited liquidity effects on property investors as banks continue to hold on to money, which in return has posed a major challenge to property prices.
"It is clear that there is renewed confidence in the market but we are not yet out of the woods as the interest rate caps which have affected liquidity in the market pose a challenge," Hass Consult's Head of Development Consulting and Research Sakina Hassanali said during the report's release.
However, in spite of these liquidity problems, property prices rose by 3.6 per cent over the quarter, levels only seen two years ago. Hassanali said property indices for the second quarter of 2018 have shown that returns on property tripled over the quarter buoyed by rental increases in the semi-detached market.
On the rental front increase, Kitisuru leads the pack with house rents recording a 2.7 increase as Langata recorded the highest rent price increases in the apartment segment in the same quarter within Nairobi.
Tigoni was the best performing satellite town in house rent while Ruaka became the best performing on the apartment rental market.
Hassanali said that even as land prices across Nairobi and satellite towns remained depressed, developers took advantage of the renewed confidence in the housing market to clear present housing stockpile up which had remained static for over two years
"On average, land in Nairobi rose by 0.23 per cent in the second quarter while land in the satellite towns rose by 0.5 per cent over the same quarter," the report said. Land in Kileleshwa was best performing with Ngong topping the satellite towns frontier. On the other hand, Kilimani, Westlands and Thindigua are the best areas for apartment development while Karen, Runda, Mumwe and Ruiru are good for detached units development.
This is according to Cytonn Real Estate, Nairobi Metropolitan Area Residential Report released on Monday. "Despite the decline, areas such as Kilimani, with good infrastructure and easy access to main business nodes, recorded double-digit returns of up to 13.9 per cent p.a, as they continue to attract interest from investors and the expanding middle class," said Cytonn Real Estate's Senior Research Analyst Patricia Wachira.
According to the report, last year's long electioneering caused a 1.2 per cent drop in real estate growth.
"The real estate sector is still attractive for investment," said Johnson Denge, Senior Manager, Regional Markets at Cytonn.
However, he said investors ought to carry out market research and trend analysis in order to identify specific market niches.