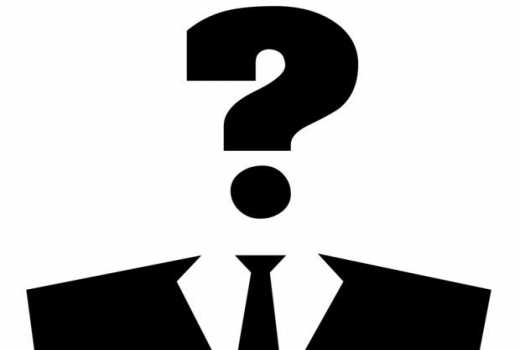 One calm afternoon, as Peter and his four friends settled for what had become a routine pastime of chewing miraa, a car stopped by their open-air joint in Kaloleni Estate, Nairobi.
A man and a woman stepped out of the car and approached them.
After engaging them in small talk, the strangers made their intentions known - they wanted the young men to open bank accounts, offering each Sh500 for the service. No explanation was given as to why they needed to open the accounts.
It did not take long to convince the unemployed boys. An offer of Sh500 was like an early Christmas gift to them.
So the next morning, they accompanied their new acquaintances to the bank and dutifully did as they were told. Curiously, they were all directed to one teller. They were also told not to apply for ATM cards.
After some time, long after they had almost forgotten about the incident, they separately received a text message on their mobile phones:
"Your account has been credited with...." read the SMS.
The money ranged from Sh8,000 to Sh15,000.
After a few hours they would receive another message: The money had been withdrawn from the account.
At first, each of them dismissed the text message as one of those pranks that have come to be associated with prison inmates.
However, when they learnt that all those who had opened the bank accounts with the generous strangers had received the text, it rang an alarm bell.
This was real cash, hitting their accounts and then bouncing out like a yoyo.
When the text messages came in next time, they all rushed to the nearest bank and withdrew the money. This earned them, not just another visit from the woman, but her ire too.
She wanted them to return the money. They refused. So the two sides struck a deal. The boys would each be getting a fraction of the cash credited to their accounts.
They had been turned into ghost employees and were part of a syndicate that had roped in thousands of others. They existed in some company's payroll only as identities. And most likely it was a State corporation.
The young men had been thrust into one of the most pervasive scams that have permeated almost every sector of the economy. It is an intricate scam in which companies and Government agencies regularly pay copious amounts to fictitious persons.
Despite pouring billions into extensive ghost-busting audits, Kenya remains, by and large, a country of ghosts.
Ghost farmers, ghost students, ghost workers, ghost depositors, ghost borrowers, ghost contractors and ghost voters - all siphoning billions of shillings just as the mythical ghosts suck blood in the cold of the night.
This vice that has drained the coffers of Government, parastatals and some private companies is now one of the top agenda in many company boards who are trying to bring it to an end.
So far, five counties have reported Sh3.4 billion loss in salaries and allowances paid to ghost workers. And while we do not have the latest figures, it is estimated that the national Government loses close to Sh1.8 billion annually.
The private sector has largely been able to put ghosts at bay. However, insurance companies have not been so successful, with most medical insurers plunging into underwriting losses after compensating non-existent policyholders.
Most underwriters now require employees under medical cover and their beneficiaries to register their biometric details when they visit the hospital.
For a long time, fake tea growers drew up a whopping Sh5.5 billion from tea factories annually.
There were over 50,000 ghost tea growers, or in the words of one senior tea official: "People who were in the payment register but not in the growers' register."
They were, as the Swahili would put it, literally harvesting where they had not sown.
"It's another manifestation of corruption," says Dr XN Iraki, a lecturer at the University of Nairobi, noting that the ghost workers do not put themselves on the payroll. "Someone does and at high levels."
"It is an evil scheme to steal public money. Ghosts workers are rare in the private sector," says the don.
The public has almost grown indifferent to the effects of the cancerous vice - chief among them a baffling increase in the public wage bill at both national and county governments.
Just a few weeks ago, the World Bank advised the Government to purge ghost workers from its payroll to contain the run-away wage bill.
The global lender said that "cleaning the payroll of ghost and redundant workers" is the surest way to achieve austerity.
President Uhuru Kenyatta is on record expressing fear that ghost workers might be responsible for the inflated wage bill, with civil servants receiving Sh329.7 billion in salaries and allowances in the financial year (FY) 2016/17.
The wage bill for the 47 county governments stood at Sh131 billion in the year.
In January 2014, Uhuru launched an aggressive campaign to smoke out ghost workers.
Ghost employees, said the President, were siphoning about Sh1.8 billion from the public coffers annually.
"In the eight ministries partially audited, we have found evidence that a considerable number of officers who are either on secondment, are deceased, retired or have deserted their duties are still retained in the public service payroll," said the President in a statement.
He directed the Ministry of Devolution, at the time headed by current Governor for Kirinyaga Anne Waiguru, and the Treasury to "contract a reputable external firm to undertake a comprehensive human resource audit and payroll cleansing exercise."
A biometric registration of all civil servants by Ernst & Young and spearheaded by Ms Waiguru was done, unearthing about 12,500 fictitious names on the Government's payroll.
Preliminary results indicated about 0.1 per cent of GDP, about Sh6.5 billion, would be saved annually from exclusion of the 12,500 ghost workers. The fictitious numbers accounted for seven per cent of the civil servants.
"The ghost workers were identified by name, personal numbers, designations, work stations and their respective ministries," Waiguru told The Standard then during an interview.
She exonerated the Public Service Commission from blame but pointed an accusing finger at human resource officers responsible for managing the payroll in the various ministries, departments and agencies.
Around the same time, the County Government of Nairobi, also undertook its own audit, unearthing over 4,000 ghost workers.
The 2013 probe exposed ghost workers such as David Kinuthia, a full-time shop attendant whose salary for over 30 years came from the defunct City Council of Nairobi, and not from the shop owner who was an employee of the City Council.
Five years on, governors are still grappling with the burden of ghost workers. Meru County recently said it would send home over 1,000 casual workers with an aim to rid its payroll of ghost workers.
This was after a probe by audit firm Deloitte showed that the devolved unit had about 1,783 ghost workers on its payroll.
A headcount of staff in Nyandarua County revealed that ghost casual workers might have pushed up its monthly wage bill by Sh10 million.
Another headcount by Nandi County in November 2017 revealed that about 300 ghost workers had been illegally sucking over Sh200 million from the county coffers.
Elsewhere, Mandera Governor Ali Roba wants over 100 ghost workers that were unearthed to be prosecuted by the Ethics and Anti-Corruption Commission.
In Migori, unscrupulous county officials took advantage of those who left service without notification, unreported deaths, unexplained desertion of duty, transfers done before devolution or even after counties came into force to rob the lakeside county of Sh129.6 million in illegal wages and allowances.
This money is said to have been paid to ghost workers since 2013, a staff audit in 2016 revealed.
There might also be ghost lecturers lurking in the country's institutions of higher learning.
An audit on public universities done between May 22 and June 5, 2017 revealed that while universities' records showed they had 30,312 staff, the actual staff number was 27,798.
There are also ghost students, for whom the Government disburses billions every year under the Free Primary Education (FPE) programme.
Early this month, an audit by the Ministry of Education revealed a discrepancy between the number of pupils in public primary schools benefiting from the FPE funds and that of pupils whose registration details such as birth certificates were forwarded to the ministry for the ongoing registration.
The revelations pointed to the existence of ghost pupils through which public funds running into billions of shillings may have been lost.
Available data shows that the current total enrollment of pupils in public primary schools stands at 8.9 million.
However, the registration of students nationwide captured the details of about 4.9 million children in public primary schools.
And with the Government paying Sh1,420 per child annually - translating to Sh5.6 billion - taxpayers might have lost an extra Sh2.3 billion as fraudulent head teachers inflated student enrollment figures to get more money from FPE.
Dr Iraki says that because the controls in most of these public institutions are weak, it is easy to sneak in ghost workers. "This reduces productivity and slows down the economy," he explains.
In the financial sector, the collapse of Dubai Bank brought to the fore the existence of ghost depositors, offering a glimpse into how insiders steal from banks.
When Dubai Bank was put under receivership after a period of financial impropriety, Central Bank of Kenya (CBK) asked 7,200 depositors at the bank to lodge their claims with Kenya Deposit Insurance Corporation (KDIC). Only 561 depositors came forward!
"Money is something we are used to. Why is it that the depositors are not coming forward? There may be something else going on. But we have solid evidence that can withstand legal scrutiny," said CBK Governor Patrick Njoroge.
This was when he appeared before Senate Finance Committee on November 10, 2015. And then there are ghost borrowers. Several articles have been done by The Standard showing that some crafty people have been siphoning funds from teachers' salaries disguised as loans or product purchases.
These fraudsters have taken advantage of the flaws in Teachers Service Commission's (TSC's) payroll system.
The Integrated Payroll and Personnel Database (IPPD) was introduced in the mid-1990s to address the challenges of payroll administration.
Among other things, it was supposed to be used "for processing of loans, and advancing and ensuring their recovery". It was also supposed to bring uniformity in the management of personnel records in ministries and departments. But while it solved many problems, it may have inadvertently introduced others.
Fraudsters can easily use the system to access vital information needed to apply for loans — a teacher's full name, staff number, date of employment, ID number and payslips. Teachers who are not tech savvy are especially vulnerable to this system.
A source at TSC told Financial Standard that such employees access their accounts from cyber cafes and, unaware of the risks, share their passwords in public places.
There are also ghost land owners. Another report by The Standard revealed a new trick by fraudsters in which dead people rose from their graves and inked land deals.
The fraudsters then sell the land to unsuspecting people and vanish into thin air after pocketing millions of shillings, leaving the buyers and the disinherited person(s) to battle it out in court.
Such was the case in Kericho County, in which Nickson Kipkurui Korir was said to have acquired ownership of Kericho/Cheborge/120 from Kipkoech Tele 25 years after his death. He then went to a bank and secured a loan of Sh1.2 million using the title deed as security.
Doreen Mbogho, Talent Partner at audit firm Deloitte East Africa, does not think there is a magic bullet to dealing with ghost workers. "This requires a multi-pronged approach to curb the vice," she says.
For example, a company can install biometric doors which require staff fingerprints to allow access into the organisation's premises.
"The biometric data can then be linked to the institution's payroll system, which would help to get rid of ghost workers," says Ms Mbogho.
Technology can go a long way in exorcising ghosts. "With robust systems, and fresh tea census, we were able to remove the ghost growers," said a senior tea official who declined to be named.
However, as the National Youth Service (NYS) theft saga showed, technology is not necessarily the silver bullet to adressing the ghost problem.
Public's finances
When the Integrated Financial Management Information System (IFMIS) was launched in 2012, it was hailed as a tool that would lead to greater transparency and accountability in the management of the public's finances.
With IFMIS, the entire procurement process including requisition, tendering, contract award and payment was automated.
The system had several firewalls and cryptic validation process that made it virtually impregnable.
But it was breached, with close to a billion shillings paid to phantom suppliers in what has come to be known as the NYS scandal.
An audit by the Auditor General Edward Ouko gave a damning verdict about IFMIS: The system lacked a trackable approval process in the creation of new User IDs, meaning it is possible to create ghost identity cards and carry out transactions, including remotely, without being noticed.
Dr Bitange Ndemo, a former permanent secretary in the Ministry of Information and Communication who now chairs a new Government taskforce on blockchain and artificial intelligence, says the 10-member team will come up with a road map that will make the ghost problem a thing of the past.
He says they plan to come up with a system that will make auditing pro-active rather than historical.