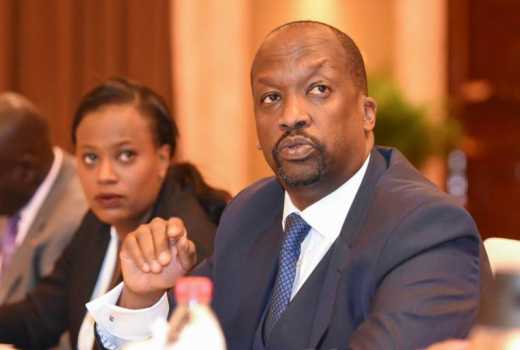 Kenya has put up a strong bid to beat its fiercest competitors, including Dubai, in hosting the largest global commerce congress in 2021.
Its delegation lobbied and won support of several countries as it presented its bid to host the 12th World Chamber Congress (WCC) before the International Chamber of Commerce jury at the World Chambers Federation meeting in Beijing, China.
Kenya National Chamber of Commerce and Industry Chairman Kiprono Kittony said Kenya had won the endorsement of several member countries of the world congress to give her a head-start in the race.
The delegation led by Mr Kittony showcased Kenya as an international conference destination with an experienced hospitality industry of international standards.
"I am persuaded to think that we have been able to convince them that we are not giving them a concrete jungle but an experience of Africa. It is going to be a congress like no other before. We would like it to coincide with the wildebeest migration," said Kenya's WCC bid chair James Mureu.
There were unconfirmed reports that Ethiopia, one of the five rivals, has thrown its support behind Kenya. If true, this will leave Kenya as the only African bidder. The congress will be hosted in either the Middle East or Africa.
Other countries that are bidding to host the forum are UAE (Dubai), Oman, Jordan and Iran.
Selling points
Among the selling points for Kenya was a chance for the delegates in the 2021 meet to enjoy the highlight of the country's safari tourism, the wildebeest migration in the Mara.
Mr Mureu, who is also Kittony's deputy, was optimistic after listening to the presentations that Kenya stood the best chance.
"We are very bullish that the outcome of our bid will be positive," he said, describing Dubai as the strongest competitor.
Mureu highlighted the conference facilities available for the congress at the Kenyatta International Convention Centre (KICC) where two major global conferences were held two years ago.
"We believe we have put the best bid of the four presented today as the mood was very bullish as Kenya was presenting, indicating that our product was different and we hope the judges will allow Kenya and Africa to be the next host," he said.
KICC Managing Director Nana Gecaga and Richard Ngatia, the chairman of the Nairobi chapter of the KNCCI, also made presentations during the bid.