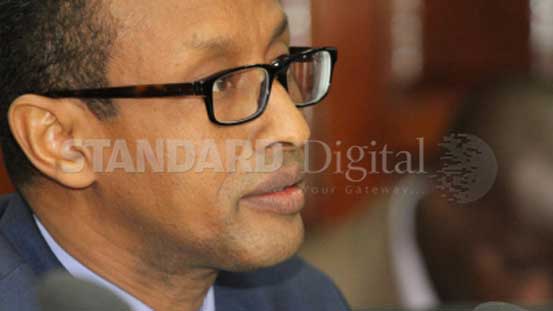 NAIROBI, KENYA: A former National Bank of Kenya boss has promised to go to court to block the Capital Markets Authority (CMA) effort to enforce a fine he was slapped with.
Munir Ahmed, who was fined Sh5 million, said the decision was malicious and arrived at without any regard for due process, facts or culpability.
"I strongly object and will challenge this through legal channels where the truth will come out. I have no doubt (CMA's) administrative over-reach will be overturned," he said.
Mr Munir said the timing and fact that some of the board members were not punished was an attempt to shift blame.
Solomon Alubala, former head of treasury at NBK, who was fined Sh104.8 million, said he was waiting to receive the full ruling before seeking legal counsel.
"I have not been served with the full decision. When they do that my legal team will interpret. I have already been subjected to the court of public opinion so let me leave it at that," he said.
The former player and now board member of Wazito FC and the CEO of Ancien Capital since he left NBK has been disqualified from holding office in a publicly listed company or working for a licensed person for 10 years.
The CMA has also sought restriction on two properties associated with him.