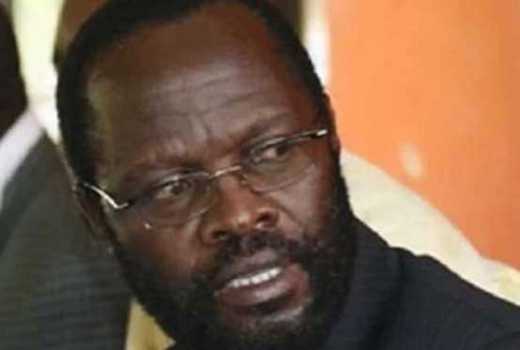 Business News
Kisumu taxpayers are likely to lose millions of shillings should the county government fail to complete stalled projects
KISUMU, KENYA
: Tax payers in Kisumu are likely to lose millions of shillings should the county government fail to complete several projects that have stalled. Several projects started by former Governor Jack Ranguma are now stalled with some being dismissed as non-priority by Members of the County Assembly. They include dispensaries, markets, village colleges, toilets, resource centers as well as roads alongside others with some dating back to the 2013/2014 financial year. The fate of the projects hangs in a balance after contractors of the few projects that were still active fled following the replacement of Ranguma by
Nyongo
.
SEE ALSO: Coronavirus has found Mandera better armed
On Tuesday, several MCAs told The Standard that the projects risked becoming White Elephant if no action is taken. One of the projects, a Sh 6m Kianja Village Polytechnic in Kajulu is lying in ruins with two unfinished rooms now turned into a goat shed. In Maseno, a Sh2m unfinished toilet is falling apart after the contractor abandoned it. Deputy speaker Erick Otieno said that the problem has been compounded by collusion between former MCAs and contractors who changed service providers randomly and frustrated the projects. "We are having a big problem in our wards because almost all the projects were not complete despite records indicating otherwise," said Otieno.
SEE ALSO: Floods havoc: 237 killed as rains expected to continue
He noted that some of the projects have received additional allocations this financial year but noted that a number of challenges still face the projects. A spot check by The Standard across the county established that several projects were lying idle with some abandoned at the foundation stage and villagers turning some of the buildings into livestock shades. Residents claimed that some of the buildings that had been left half-way have now also become hideout for criminals and posed more harm than good to them. Among the projects that have been abandoned include the Sh18.6 million Kombewa market, Sh18.2 Pap Onditi market as well as another Sh18.2 million Korowe market. About 15 resource centers that were allocated millions too have been neglected despite some listed in county government reports that they are still in progress.
SEE ALSO: Floods: 25 more die as death national toll hits 219
In West Kisumu Ward, Gombe Kokula resource center which hard a budget of Sh6 million in the 2015/2016 financial year has been abandoned halfway despite millions being injected into it. Deputy governor Mathew Owili however said they will look for funds to help complete the stalled projects. "The previous regime did not hand to us a report on the pending bills and projects but we have a task force that has been looking into the issues and we will try to ensure that taxpayers money is put in good use," said Owili