Drop in banks half year profits forces them to lend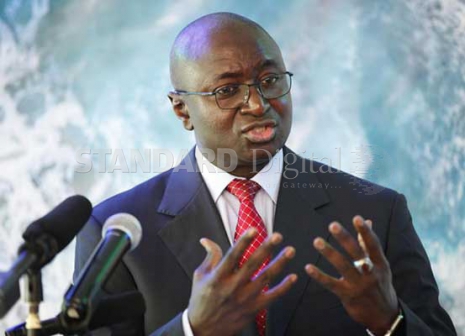 Some Standard Chartered Bank customers could be turned away when seeking unsecured credit after the lender announced it has developed the capacity to price-risk loans better.
Chief Executive Lamin Manjang said the lender has segmented its borrowers and that this will allow it to resume lending despite the rate cap law that has dampened credit due to inability to price risk.
"In the last one year, there was a remarkable slowdown in lending to the retail segment as we adjusted to the rate-cap regime. During the period we have put in a lot of work in segmenting our customers and identifying their credit needs," said Manjang.
StanChart has rolled out a campaign to issue unsecured loans worth Sh10 billion in 45 days, a shift from the previous strategy that had seen it reduce lending.
Retail sector
In the first quarter of 2017, StanChart announced a 19 per cent drop in pretax profit, partly attributed to deceleration in credit growth - especially in the retail sector which last year contributed to 46 per cent of the lender's topline.
During the period, loans and advances to customers declined by five per cent to stand at Sh117 billion compared to Sh123 billion at the close of last year.
Customers can now borrow up to Sh7 million unsecured loan during the Grand Sale campaign that commenced yesterday. It ends on October 11, 2017. "The move is expected to improve credit availability which has hit a low of 2.1 per cent as lenders remain cautious," said Manjang.
Take a quick survey and help us improve our website!
Take a survey
"The return of the unsecured loans is expected to spur renewed activity in the retail segment with the bulk of the credit channelled towards short-term purchases in the real estate and automobile sectors." Lenders had previously shied away from offering unsecured loans to protect themselves against defaulters.
Equity Bank said it will steer clear of unsecured borrowers even for those with monthly pay.
To fight drought, involve communities
According to the latest information from the Meteorological Department, rainfall will be poorly distributed in April, May and June, and this will have a serious impact on agriculture