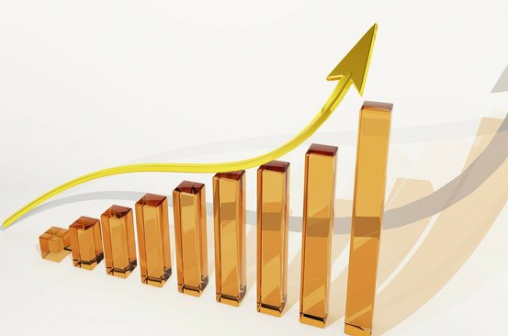 Africa continues to outperform other world regions despite falling commodity prices and rising conflict in 2015, according to revised GDP figures forecasted by the International Monetary Fund (IMF) accessed via Analyse Africa.
Africa's economy is predicted to grow by 3.62 percent in real terms through 2015, significantly lower than the 4.17 predicted in the April edition but still above the global average of 3.12 per cent. Although growth figures have been revised downwards they remain relatively strong compared to other world regions, and second only to the Asia-Pacific region.
Growth will be driven by Morocco (+4.37 percent in 2015), Egypt (+4.19 percent) and Africa's largest economy Nigeria (+3.96 percent). Together these economies will contribute more than one third of African GDP.
Some of the region's less developed countries are also expecting strong growth, such as Ethiopia (+8.67 percent) and Democratic Republic of the Congo (DRC) (+8.44 percent) – the top growing economies in Africa.
Read More
Two notable shifts contributing to the downward revision for Africa as a whole are Burundi (+4.76 to -7.71 percent) and Libya (+4.60 to -6.09 percent). Both countries are experiencing a significant uptick in political instability and violence. There have also been significant downward revisions in Sierra Leone (-12.76 to -23.92 percent), South Sudan (+3.39 to -5.33 percent), and Republic of Congo (+5.16 to +0.99 percent).
Libya, along with South Sudan and Republic of the Congo (Brazzaville), has also been hit by the fall in oil prices. The price of Brent crude, a global benchmark for the price of oil, has fallen by over 50 percent in 2015 from over $100 per barrel a year earlier. Congo-Brazzaville's exposure to China – which accounted for approximately 35 per cent of total trade in 2014, according to the latest UN Comtrade figures – is also hurting its economy.
Sierra Leone's economy had already been expected to contract due the Ebola crisis. However, combined with the collapse of iron ore prices has precipitated a much greater decline at more than 20 per cent, according to the IMF.
Despite the overall downward shift, a few countries have had small upward revisions in their growth forecasts. Most are not reliant on oil exports. Côte d'Ivoire (+7.75 to +8.23 percent), Mozambique (+6.5 to +7 percent), Senegal (+4.65 to +5.10 percent) and Morocco (+4.37 to +4.87 percent) have all had encouraging performances. —Agency