US to make Kenya wait on new free trade deal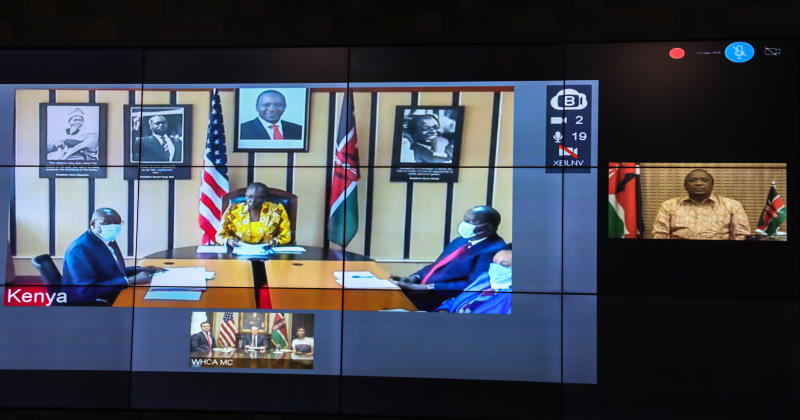 The fate of trade talks between Kenya and the United States to establish a free trade area remains uncertain as Washington realigns its interests under the new Biden administration.
This came out during a virtual meeting between Industrialisation, Trade and Enterprise Development Cabinet Secretary Betty Maina and US Trade Representative Amb Katherine Tai last week to discuss the progress of the talks.
"Amb Tai and Minister Maina discussed the importance of the US-Kenya relationship and strengthening ties between both countries," said the US Trade Office in a statement following the talks.
"They also discussed the bilateral trade negotiations conducted under the previous administration. Amb Tai highlighted her ongoing review of the negotiations to ensure that any agreement aligns with the Biden-Harris administration's Build Back Better Agenda."
Trade CS said they started the negotiations with the US in July last year on a comprehensive Free Trade Agreement (FTA) and have so far held two rounds of negotiations. She noted that following transition in the US, the new US trade representative only commenced work two weeks ago and requested more time the review the negotiations.
"During our meeting, she requested for time to review the negotiations and align them with the Biden administration's trade policy priorities and strategic direction," she said. "We are in consultation on the next rounds timings once this is review is finalised, and any emerging issues from the same."
Talks on a free trade area began in 2018 and following a meeting between immediate former US President Donald Trump and Kenya's Uhuru Kenyatta last February, the two nations announced they would commence negotiations on the deal.
However, it was not until July 8 last year that both countries announced the formal launch of talks, with July 31 this year set as the deadline for putting pen to paper on the deal. "Kenya is a recognised leader across the continent, an important strategic partner of the US, and there is enormous potential for us to deepen our economic and commercial ties," said Amb Robert Lighthizer, the former head of the US Trade Office.
Take a quick survey and help us improve our website!
Take a survey
"We believe this agreement with Kenya will complement Africa's integration efforts, including in the East African Community and the landmark African Continental Free Trade Area (AfCFTA), and the US pledges its continued support to help the AfCFTA to achieve its full potential."
Negotiations between the two countries have further been scuttled by the Covid-19 pandemic. According to negotiation objectives that the US government has made public, the deal seeks duty-free market access for US industrial goods to Kenya as well as agricultural, textile and apparel products.