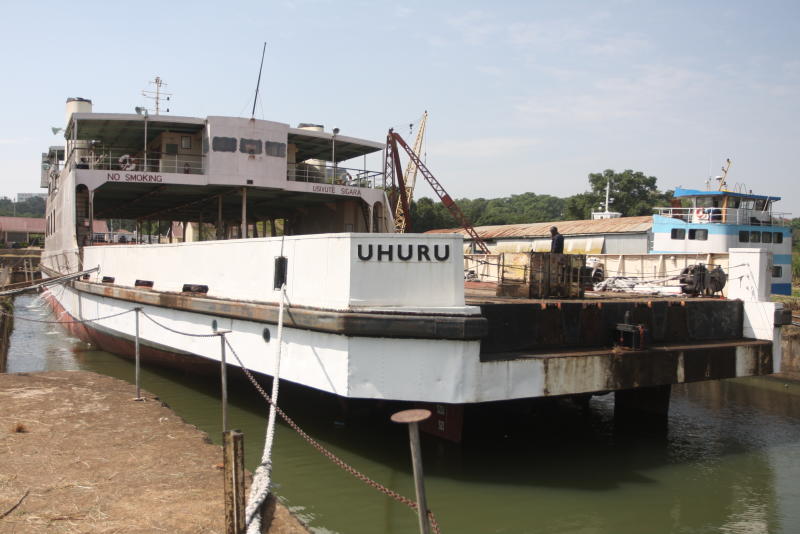 The country saved millions of shillings which would have been 'lost' in the repair the biggest cargo vessel on Lake Victoria, MV Uhuru, which broke down 13 years ago.
Chief Administrative Secretary for Defence Peter Odoyo disclosed that some contractors had quoted as high as Sh1.8 billion to repair the vessel, which only cost the Kenya Navy naval engineers Sh250 million.
"We have good engineers in the Kenya Defense Forces (KDF) who are well trained and skilled. We are going to work with the same team to repair the old railway line from Nakuru to Kisumu," said Odoyo.
The deployment of KDF, he noted, could equally reduce the cost of repairing the old railway line estimated at Sh3.8 billion.
Read More
Mr Odoyo was speaking outside the Nyanza Regional Commissioner's office in Kisumu, during a tour of the Kisumu Railway Station to launch the facelift of the project by the State.
He was accompanied by Interior Principal Secretary Karanja Kibicho, Regional Commissioner Nyanza, Magu Mutindika and Kisumu County Commissioner Susan Waweru.
Others present were Kenya Railways Inspector Joseph Wanyonyi, National Youth Service (NYS) Deputy Director Zacharia Mutua, KDF special projects boss Wanjohi Karanja and Kisumu Marine Services Manager Mwalimu Disi.
Mr Odoyo and Kibicho lauded the MV-Uhuru's resumption of operations after a decade of lull. The ship resumed voyages to Port Bell Jinja in Uganda and Mwanza ports in Tanzania.
Mr Disi disclosed that they have so far shipped 17 million litres of oil to Uganda using the oil rig tanks. "Each day we do trips. Each trip takes a million litres of oil. We have done 17," said Disi.
Mutua said they have divided the NYS and KDF teams into two groups to refurbish the 216km rail. One group will start work from Nakuru and another team from Kisumu. "The Kisumu team will do 135km while the Nakuru team will handle the remaining distance," said Mutua. A part from NYS and KDF, Kenya Railways is also set to hire 800 personnel during the construction phase of the old railway line, according to KR Managing Director Philip Mainga.
The recruitment process is ongoing. At its peak, MV Uhuru used to rake in as high as Sh2 million for every round trip to Mwanza in Tanzania and Port Bell in Uganda.