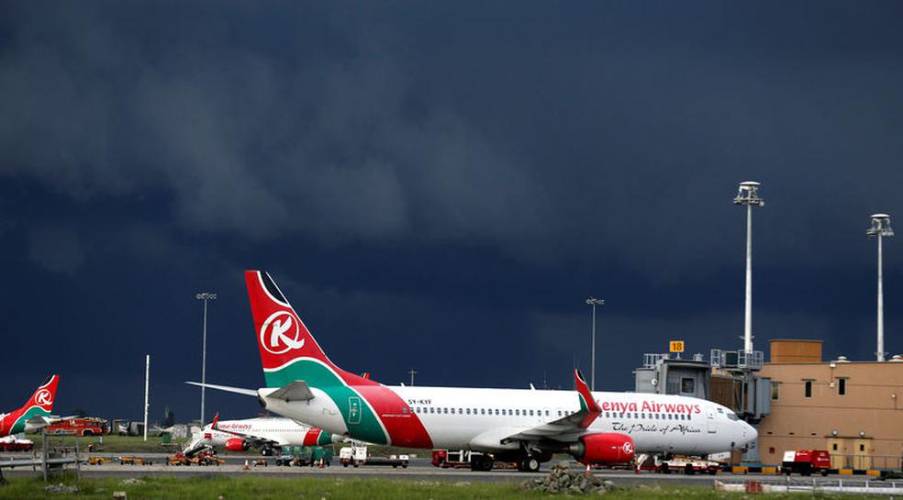 Kenya Airways has pulled out from two West African countries, Gabon and Benin effective October 14, 2019. Reasons for the withdrawal is the routes are no longer profitable to the firm which is already saddled with huge losses. Travelers to the two destinations, beyond this date, will be rerouted or re-booked through KQ partner airlines.
SEE ALSO: KQ making Sh780m loss weekly - report
"We have made the necessary arrangements to continue serving our customers who had made forward bookings through our existing cooperation with partner airlines to ensure no disruption to their travel," said Kenya Airways Chief Commercial Officer, Ursula Silling. The decision to suspend flights to two cities of Libreville and Cotonou is in line with the airline's strategy to align its network worldwide. Kenya Airways will continue to optimise its network in order to serve its customers better while adapting to the constantly changing market demand. Kenya Airways, which is being renationalised to save it from mounting debts, saw its first-half pretax loss more than double from a year earlier to Sh8.56 billion. Parliament voted in July to renationalise the loss-making airline, which is labouring under a mountain of debt and has had three changes of chief executive in the past five years as it struggles to compete with regional rivals. The government plans to buy out minority shareholders including Air France-KLM's 7.8 per cent stake.
SEE ALSO: Boeing clears the air on social distancing onboard
The carrier said its first-half revenue rose 12.2 per cent from a year earlier to 58.55 billion shillings, which Chief Financial Officer Hellen Mathuka attributed to the launch of new routes and more frequent flights.