Delay in clearing cargo at city depot sparks fear of shortages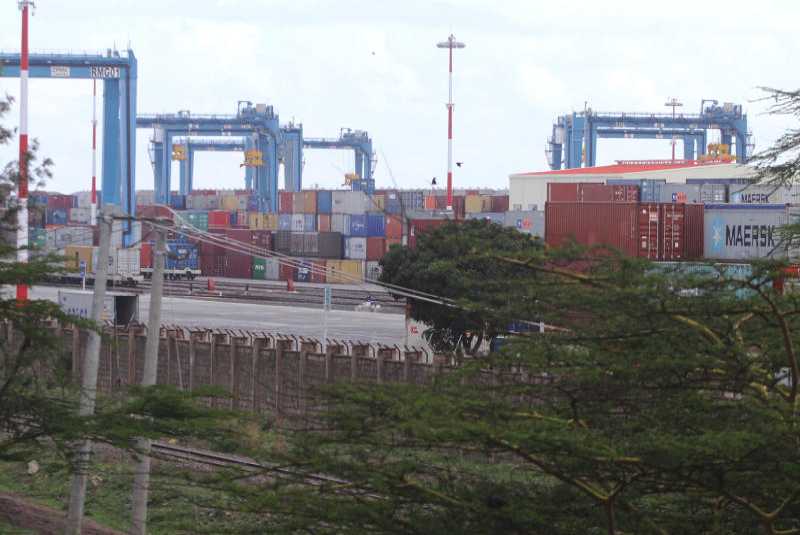 Port authorities are under fire for inefficiencies dogging the Standard Gauge Railway (SGR) freight services and the Inland Container Depot (ICD) in Nairobi.
Transporters say the prevailing situation threatens to bring to a halt the supply chain system servicing industries relying on imports and exports.
Kenya Ports Authority (KPA), Kenya Revenue Authority (KRA), Kenya Bureau of Standards (Kebs) and other agencies charged with clearing goods at the port have been criticised for slow, and at times, unnecessary procedures, exposing different players to major losses.
The increase in the use of the SGR cargo service and the Embakasi-based ICD has not corresponded with increased efficiency at the latter facility.
Major losses
This has led to major delays in clearing cargo, which might lead to the collapse of the supply chain system that serves different industries, including manufacturers for their raw materials as well as retail and wholesale traders.
The Kenya International Freight and Warehouse Association (Kifwa) said yesterday the players along import and export value chains were incurring major losses due to limited capacity at the ICD.
The lobby, representing clearing and forwarding agents and warehouse operators, also noted that other Government agencies playing different roles had been unreasonable when clearing cargo at the port in Mombasa and the Nairobi ICD.
"The launch and the subsequent campaign to have importers freely choose railway transport has been met with its share of logistics challenges that have pushed up the cost of importation and clearance. ICDN yard population is at 9,200 containers against a capacity of 3,000," said KIFWA in a statement.
"Traders continue to incur huge losses that may cripple the supply chain if not checked. The losses incurred range from container detention fees, storage charges to KPA, increased corruption rate at the facilities and manufacturing sector losing targets."
The Ministry of Transport pushed for the use of the two facilities and despite an initial reluctance among cargo owners, there has been a gradual growth in their use, but it has now exposed limited capacity on both the new railway, as well as the refurbished container depot. The Association added that different meetings with Government agencies had not resolved the challenges that appear to be getting worse by the day.
"Boardroom engagement and suggestions to resolve these problems have failed to yield positive results, with the cost of importation increasing by the day at the detriment of tax collection, the economy, trade facilitation and the Big Four Agenda," said KIFWA.
KPA last week conceded that ICDN had been overwhelmed following the increase in the amount of cargo going through the facility.
To fight drought, involve communities
According to the latest information from the Meteorological Department, rainfall will be poorly distributed in April, May and June, and this will have a serious impact on agriculture