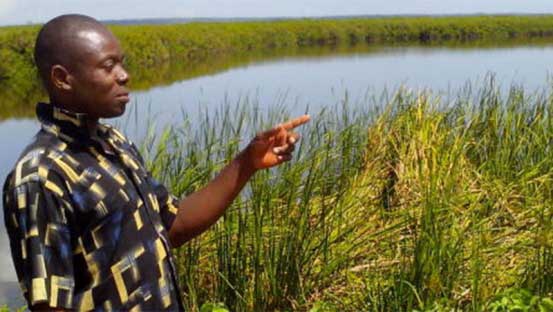 YALA, KENYA:
Sacked workers of an
American company- Dominion Farms Ltd
now want the national government to intervene and push the company to pay them their arrears amounting to Sh1.5 billion before the company quits business. On Monday, the workers who staged protests at the farms headquarters dragged the national government into the issue claiming that the government played a pivotal role in aiding the company to set up base in the region. They said that the silence of the government on their plight was deafening with the company also turning its back on them despite owing them dues. The angry workers lit bonfires at the gates of the company as they demanded in vain audience with the company's directors and officials whom they claimed have not made an appearance since they were given letters of dismissal on November 5, 2017.
SEE ALSO: Raila returns from medical leave straight into revenue, BBI talks
Fred Akula, a supervisor who spoke on behalf of the workers said that they were yet to be paid their October salaries with the company cutting communication with them after dismissing them.