Pension firm seeks growth with new strategies
BRANDING VOICE
Sponsored by Gerald Nyele | November 17th 2021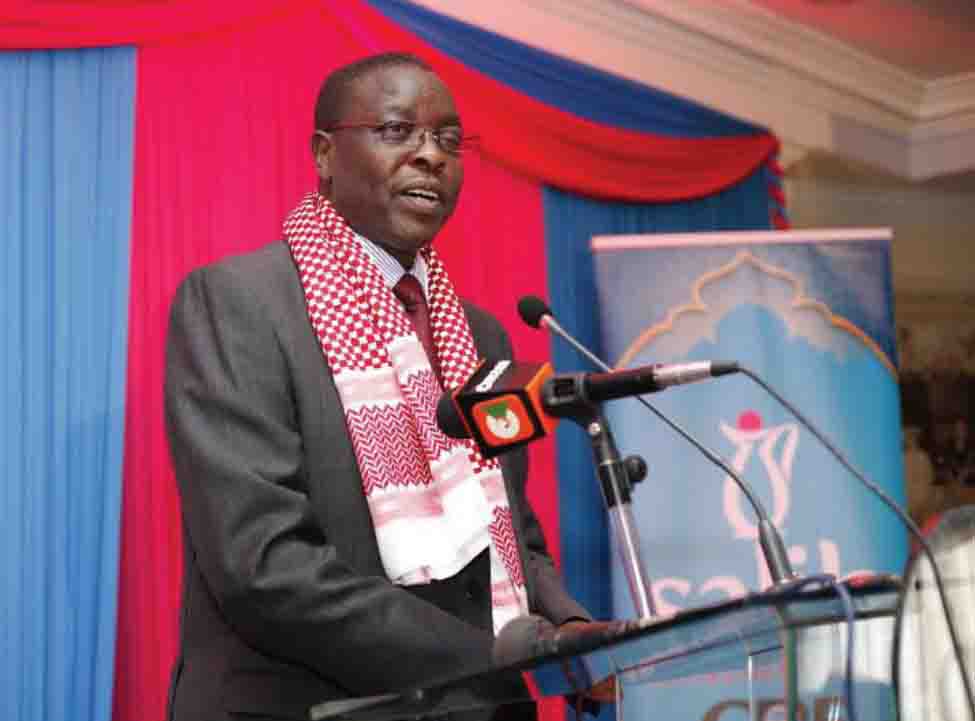 Local pension firms have set their sights on the country's institutional market, drawing on the success of diversified growth fund strategies that have gained rapid popularity among foreign investors.
Diversification is essentially defined as a process of allocating capital in a way that reduces the exposure to any one particular asset or risk. Normall, this is undertaken to reduce risk or volatility by investing in a variety of assets. One such player is the Local Authorities Pension Trust Fund (Laptrust) which recently partnered with the Nova Pioneer Schools to build an ultra-modern complex in Eldoret, making up a growing list of pension schemes in the country keen to tapping into other existing opportunities.
The complex sits on a 20 -acres piece of land located near Annex, with the parcel provided by Laptrust and has a boys' secondary school wing and separate from the girls' secondary school in the same compound.
Each has a semiautonomous with separate classrooms and administration blocks. "This partnership between Laptrust and Nova Pioneer ensures that the school focuses its resources on its core strength; delivering world class education to transform the lives of all students across its network," said the fund's chief executive officer Hosea Kili during the ground-breaking ceremony at the site.
Adding that Laptrust, through the partnership, will enhance returns for its members and continue to ensure a healthy funding level for sustainability for the fund. The facilities include modern classrooms set-up with technology that enhances learning, boarding facilities as well as grounds for sports and clubs activities.
Further, the development is expected to comprise a 16,000 Square Meters campus comprising of classrooms, dormitories, auditoriums, staff residences, operation facilities such as maintenance workshop & kitchen as well as sports facilities. It is one of such undertakings Mr Kili believes will go a long way in preserving the fund's future investments by its members.
The multibillion educational complex has an all-weather track for sporting activities and grounds for club activities. The school boasts modern classrooms set up with technology to enhance learning and modern boarding facilities. Its Co-founder and a director Christopher Khaemba, says the kind of Kenyan curriculum offered at the institution is delivered in a world-class teaching practice aimed at developing the character and capabilities of its students.
"Expanding into the western part of Kenya is exciting as it allows more families to access the local curriculum delivered to students with the future in mind, allowing more Kenyan students to be competitive globally, a key part of our mission at Nova Pioneer," said Khaemba. He is a former Principal at the Alliance High School and founding Dean of the African Leadership Academy.
"Nova Pioneer Secondary Schools is its unique approach to delivering the Kenya National Curriculum. Classes are handson and interactive, and classrooms are student centered, which means that the teacher guides the student to discover solutions themselves, rather than simply telling a student how to solve the problem," he said.
The move to diversify the fund's growth portfolios away from the ordinary investment areas, is one of the sure ways it can sustain its revenues in the current volatile market environment that has been worsened by the Coronavirus pandemic. According to an investment analyst Peter Macharia, pension funds can protect themselves from a potential collapse of the stock market by turning their attention to other assets. "Traditionally, most pension funds invest in equities to achieve growth, but with global stock market valuations so stretched, prospects over the near term seem bleaker.
Alternative assets such as private credit, private equity, and real assets, may slightly outperform a traditional growth portfolio on a riskadjusted basis," says Macharia. He is also the Chief executive of micro lending firm, Jijenge Credit Limited, who also sees opportunities in real estate sector as well as in green financing tailored to address the climate change.
Diversification is generally used by businesses to help them expand into markets and industries that they haven't currently explored. It is achieved by adding new products, services, or features that will appeal to the customers in these new markets.
Macharia further says that, in addition to achieving higher profitability, companies choose to diversify for a variety of other reasons. The process, according to him can also allow a company to minimize the risk of an industry downturn, it can boost brand image, and it can also be used as a defense mechanism to protect a company from strong competition.
Diversification often, however, requires significant expansion of human and financial resources, which can sometimes have a detrimental effect on the allocation of resources in the core industries.