The Standard Chartered Marathon is back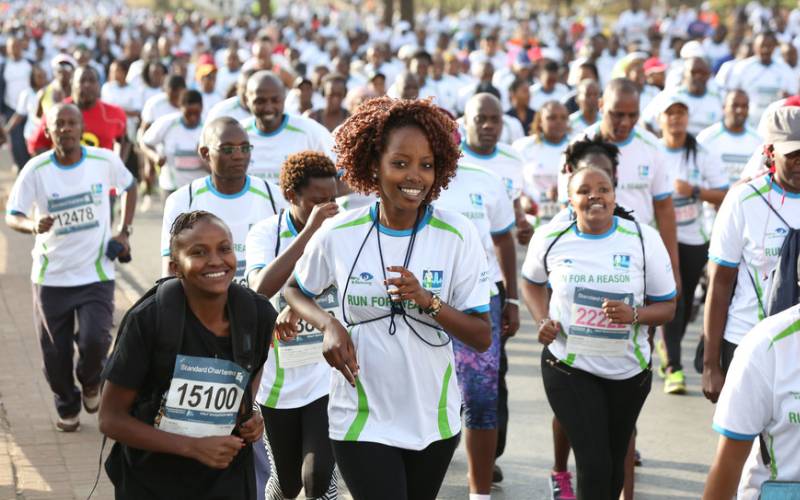 FutureMakers Initiative, a global Standard Chartered Bank Initiative aimed at tackling inequality and encouraging economic inclusion for the younger generation. The Initiative is rooted in three main pillars: education, employability, and entrepreneurship and the global goal is to raise USD 50 million by 2023.
The initiative follows the success of the Seeing is Believing Initiative that raised USD 100 million towards addressing avoidable blindness. We raised USD 100 million between 2003 and 2018, meeting the initiative's target two years ahead of time. We are confident that with the same momentum, we will be able to use our marathons to raise more funds to support our sustainability initiatives.
Futuremakers, which focuses on education, employability and entrepreneurship opportunities, builds on our existing community programmes, including Goal Girls for young women, Women in Technology and financial education for youth and entrepreneurs.
-In 2020, partnering with Light for The World, we have launched a programme to reach 3,700 youth focused on building employability capacity among youth with disabilities as well as those without. Working with 5 universities (Kenyatta University, Zetech University, Jomo Kenyatta University of Agriculture and Technology, USIU and Multi-Media University) work readiness training covering topics such as trends in the employment space, financial literacy and money management, relationship and people management, just to name a few.
In addition, we are engaging 30 medium and large companies in the programme to train 50 managers and 30 apprentice trainers on working with people with disabilities. In 2020, we equipped over 4800 students drawn from 5 universities: Kenyatta University, USIU-Africa University, Multimedia University, Zetech University & Jomo Kenyatta University of Agriculture & Technology with employability and life skills.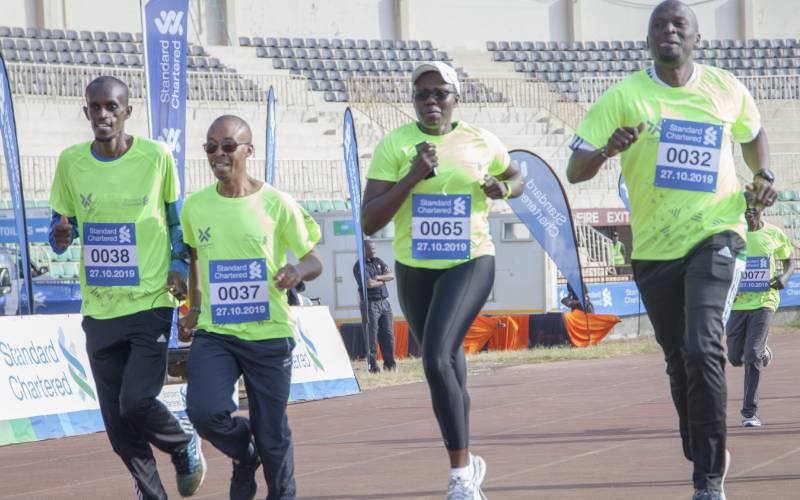 -Young athletes in Kenya rely on international races and meets to grow their careers and meet their livelihoods. Covid-19 significantly impacted these youths. Through the Standard Chartered Nairobi Marathon, we provide a platform for young athletes to launch their international racing careers. In partnership with Kip Keino Foundation, we have invested Sh8 million to train over 500 young athletes with entrepreneurship skills to build livelihood resilience and provide their households with C-19 care packages. The programme has been implemented in Uasin Gishu, Kajiado, Kisii, Narok, Kericho and Nyandarua. Over the last year, we have been able to reach over 500 athletes from Uasin Gishu, Kericho, Kisii, Narok, Kajiado and Nyandarua Counties with financial literacy and entrepreneurship training.
-Our Women in Technology Incubator Kenya programme seeks to help women-led entrepreneurial teams leverage business acumen and technology to grow their businesses. The programme is run in partnership with @iBizAfrica Strathmore University. Following and open call for applications and a rigorous selection process, 10 entrepreneurs are selected to participate in a 12-week incubation programme. A final 5 are selected and each receive a USD 10,000 monetary award as seed money to support their respective businesses. To date, we have invested USD 600,000 for program implementation and USD 200,000 in seed funding reaching over 40 women led businesses over the past 4 years.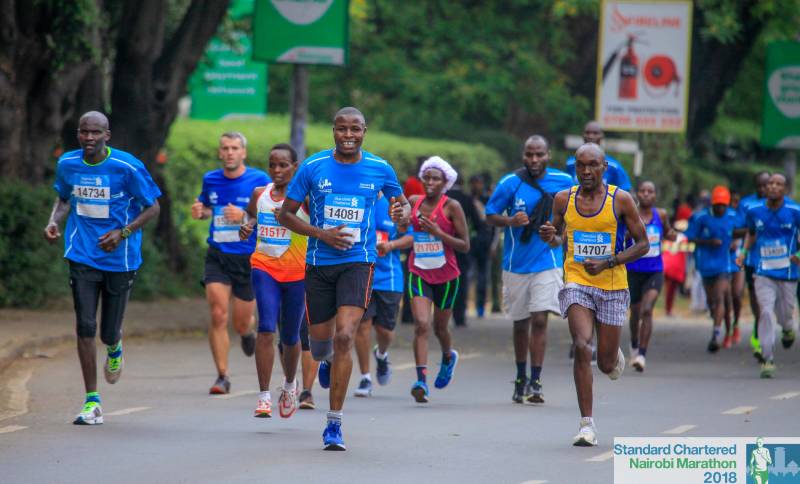 -To drive our Education pillar, we continue to roll out the "GOAL" programme that targets adolescent girls. In 2020, we reached over 5,000 young girls equipping them with the knowledge and skills they need to be economic leaders in their families, communities and societies. In response to the COVID-19 pandemic, SC Foundation funded a Goal partnership proposal named "Bouncing Back" to a tune of USD 180K (Sh 19.26 million). Bouncing Back aims to reduce the rates of youth unemployment by targeting girls including those living with disabilities. The project will provide soft loans, seed grants and psycho-social support that will enhance the development of income generating activities to young ladies. The public launch of the fund is planned for July 5, 2021. In 2020, we reached over 200 adolescents with vocational training, psycho-social support, soft loans or seed grants through our award-winning Goal Program.
-Responding to the COVID-19 pandemic, the Bank set aside a USD 100K relief fund to support over 600 households in Nairobi, Mombasa and Kilifi in line with Futuremakers. This partnership with Kenya Community Development Fund will help with this with over 600 households expected to get access to community hygiene and health package initiatives, food relief packages and cash transfers as well as resilience interventions to help individuals improve on their livelihoods.
All these have been made possible with the funds raised through the Standard Chartered Nairobi Marathon.