Covid-19 school closures: How parents could ensure the continuation of learning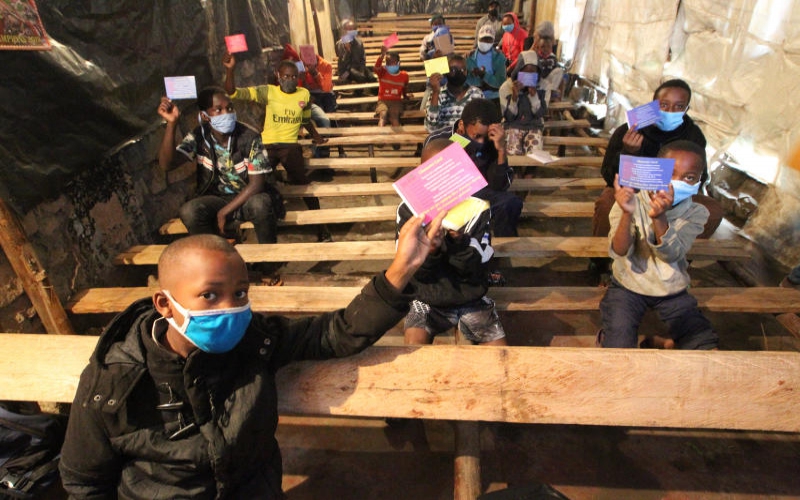 The government's policy of 100 per cent transition has ballooned class sizes from an average of 45 to over 60 learners in secondary schools.
Moreover, schools have been grappling with a high population of learners against limited learning infrastructure and learning resources.
The emergence of Covid-19 and the accompanying containment measures of social distancing and sanitation standards are bound to have a profound effect on schools' ability to mount proper and effective learning.
Meanwhile, the government also seems unsure about when exactly the schools will reopen. Any further delay in the opening of schools will mean learners continuing to learn at home, with parents being the main instructors.
Parents as home instructors
The Ministry of education and teachers have urged parents to assist children to undertake some learning at home before schools reopen. The government has organised learning through radio and television programs.
However, with more than 70 per cent of the total population in Kenya living in rural areas, access to television and other gadgets remains a challenge. Similarly, ownership of smartphones, access to electricity and internet connectivity are all in favour of urban households.
Take a quick survey and help us improve our website!
Take a survey
This means that most children in rural areas might not be learning.
Despite these challenges, parents can still help their children undertake some learning at home. First is to create a reading space at home. Within the house, parents should create a safe place for reading. It should comprise of a reading table, chairs, and be well lit.
Secondly, document a routine. Parents should help children to organize themselves and establish a reading routine while at home. In particular, parents should help children draw home-reading timetables and strictly adhere to them. Importantly, parents should supervise children strike a balance between home chores, playing, and reading.
Though the digital platforms provide an opportunity for children to learn, they pose an increased risk to their safety and privacy. For children having access to digital platforms, it is important for parents to follow the learning activities together with children where possible.
Parents as counsellors
Following the closure of schools, banned recreational events, and separation from friends, feelings of anxiety, stress, and uncertainty among children are inevitable. Children often need love and affection now more than ever before.
Parents could help in engaging children in proactive conversations regarding contemporary issues around Covid-19 pandemic. Enlightening children about basic issues around the pandemic such as hand washing and social distancing as preventing measures against the disease is important for their cognitive development and preparing them about Covid-19 prior to schools opening.
Since community-based activities and children's recreational activities have been restricted as a safety measure of keeping the social distance, parents can play an important part in filling the void. It is important for them to understand that children might feel frustrated and depressed due to the absence of their playgroups in their midst.
Parental support should, thus, aim at reducing the negative impact of the crisis on the emotional well-being of children. Empathy is instrumental as the young ones seek to navigate the unprecedented crisis.
Parents might also explore the possibility of allowing their children to have limited and guided playtime with other children.
Parents should also endeavour to create time for the children. Have quality time together as a family can also go a long way in having children engaged thus reducing stress and other psychological problems associated with boredom and loneliness.
Parents can initiate family games, group cooking meals, or doing domestic chores together. If well-organized and implemented, family games and time can significantly relieve children of anxiety arising from tension and fear associated with Covid-19 pandemic.
Way forward
Empirical evidence indicates that the future of education is geared to digital learning and parents have no choice but to adapt accordingly.
It is possible for parents to enrol for computer lessons or get an expert to teach them how to use computers and smartphones. This way, parents will be able to support and supervise their children learn using digital platforms from home-based environment.
Besides, as we prepare for post-Covid-19 and the new normal, the government should invest in digital learning especially in public schools to provide a level ground for all children including those from poor and marginalised backgrounds.
The government should develop e-materials, providing e-gadgets, training learners on basic ICT, and establish e-learning units in schools.
The investment will be instrumental in preparing future learners for e-learning, which has become critical when formal schooling are suspended during Covid-19.
-Samwel Oyaro is a PhD student and a researcher with ACAL Covid-19 Thinktank