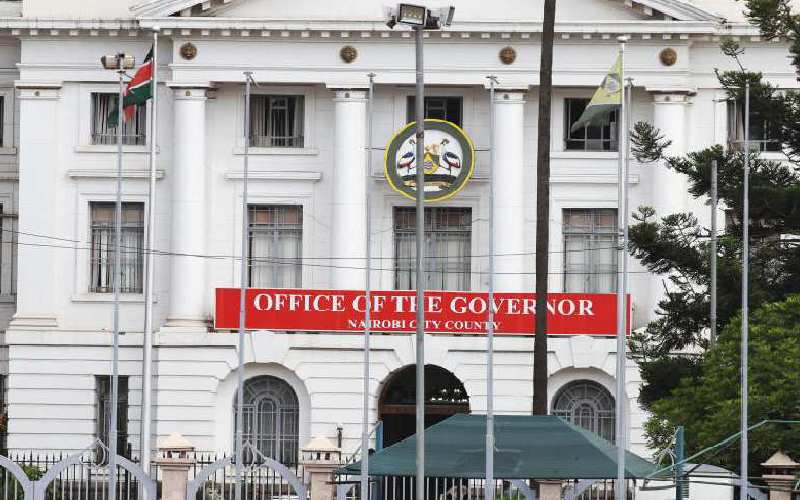 Barely a month after the transfer of some functions from Nairobi County to the national government, tension is high. This follows a decision to second 6,000 workers from Nairobi County to Nairobi Metropolitan Services (NMS), which is now in charge of the transferred functions.
Mike Sonko's election as Nairobi Governor in 2017 did not bear the expected fruits. While Nairobians looked up to Sonko to lift the city out of the morass of inefficiency it had slid into under the previous government, Sonko's leadership proved woefully inept.
For two years, the county ran without a deputy governor after Polycarp Igathe threw in the towel in January 2018, citing irreconcilable differences with Sonko. For long, the county government has run at half capacity after Sonko whimsically fired the other half.
The 'city in the sun' sunk to the 'city in garbage' under Sonko's leadership. When, therefore, a deal was reached between the national government and Nairobi County Government for the transfer of four critical functions - health, transport, public works, planning and development - there was a sigh of relief.
Read More
NMS under the leadership of Mohamed Badi hit the ground running. Within days, 250 tonnes of garbage had been cleared from Burma market alone. On taking over, Mr Badi promised city residents results within 100 days. To expect that Badi would work without staff in the affected departments is to miss the point. However, the secondment of 6,000 workers to NMS has seen Sonko come out fighting, claiming that NMS is overstepping its boundary.
Nairobians, indeed all Kenyans, believe the transfer of functions was done in good faith. During negotiations for the transfer, everything, including staff deployment, must have been laid bare; in which case Sonko could be crying wolf unnecessarily. On the other hand, if indeed the transfer of workers was not part of the deal, then NMS should be called to order. The spat ignited by the staff transfer bodes ill for Nairobi.
In fairness, Badi should not be distracted by side issues. It will be most unfortunate if this matter ends up in court, as it most likely will. Cleaning up Nairobi must continue unimpeded, which means differences between Sonko and NMS should be ironed out as quickly as possible lest we keep engaging in a game of musical chairs.