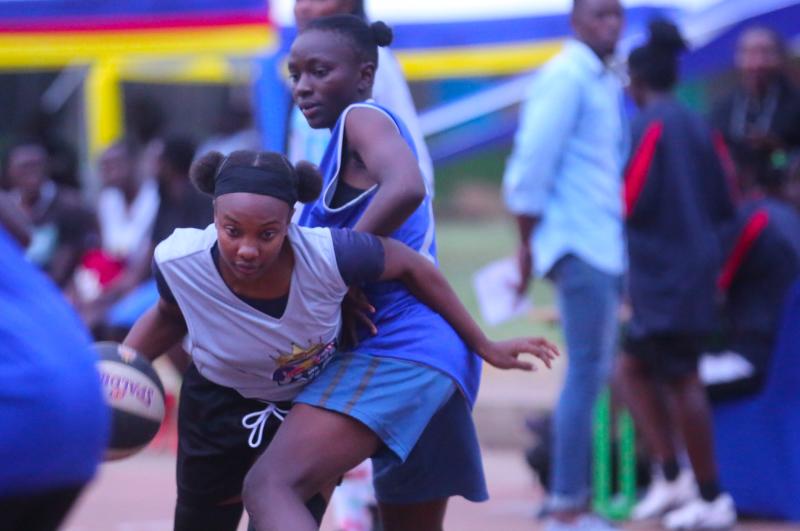 Kenya's 3x3 basketball teams will play three international build-up matches as part of their preparations for the Commonwealth Games slated for Birmingham, United Kingdom from July 28 to August 8.
Kenya will be the sole African representative in both men and women categories in the 14-team tournament.
Kenya Basketball Federation (KBF) Vice President Ali Hilmi said the provisional squad that comprises under 18, under 23 and senior players, was named after the conclusion of the national trials in Mombasa, Kisumu and Nairobi.
"We have selected our teams that will be later trimmed to eight players each. We will start training at Kasarani as we prepare the games," said Hilmi.
He added that Zadock Adika will be the team coach, while Abbas Ulaya will be the coordinator. Fridah Abdallah and Mary Dyna are the team doctor and referee respectively.
"The under 18 and 23 will participate in the Africa Cup, while the senior teams will make it to the Commonwealth Games," said Hilmi.
"Kenya will be among 14 teams that have confirmed for 3x3 debut at the Commonwealth Games 2022. The Commonwealth Games are considered one of the largest multi-sports competition in the world alongside the Olympics and the Asian Games," said Hilmi.
Australia are the reigning two-time FIBA 3x3 Asia Cup champions, while Canada is a famous 3x3 nation having produced numerous stars who have shone on the FIBA 3x3 World Tour.
Canada missed out on a medal at the 2021 FIBA 3x3 AmeriCup.