Expressway contractor owes us safety, comfort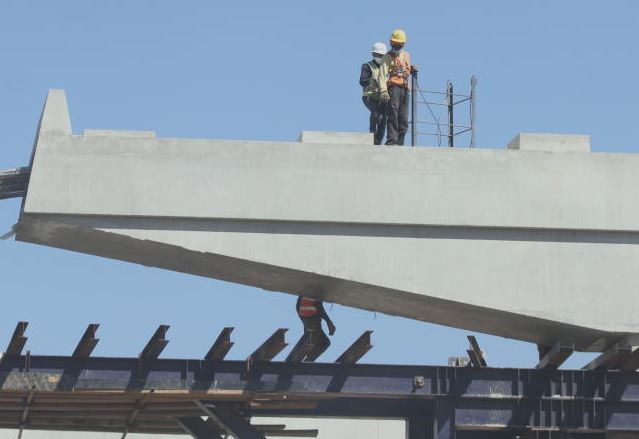 Development is a good thing when it respects the people, their rights and spaces. It should never incarnate itself into bullying of the people and endangering their lives. More to the point, development should never give the impression that both the owners of development projects and their contractors don't care about the people. For, what is development without the people? Whose development is it?
The ongoing construction of the expressway between Kenya's premier airport and Westlands, Nairobi, is a welcome project. It should decongest traffic between the two points. Yet is it at once disrespectful and terrifying? Are the contractors unmoved by both the dangers the project poses to road users and the need to minimize discomfort and inconvenience? They seem to believe that because they are building us a superhighway, they don't owe us comfort and safety. They are doing us a favour, it seems. In my village of Emanyulia, we don't take scornful favours. Take it away, we say.
Look. It is a wet Wednesday evening. I am careering my way back home along the labyrinth that is now Mombasa Road. I have been on a late evening show on KTN. I am temporarily recused from the curfew. I am not alone. There is quite some traffic. It rained while we were on air. The evening torrent is, however, giving way to a gentle drizzle. Visibility is slightly impaired, on account of the drizzle. I will need to do a 'u turn' somewhere, to join the traffic from the opposite direction on this dual carriageway. The problem is that I don't know where, exactly, the turning is.
Roadworks are in progress. Nairobi is entering the big league of superhighways, bypasses and flyovers. The entire stretch from the country's premier airport to Westlands is a beehive, even in this weather and at this hour. In the ended show, the host played a clip that showed a senator wondering how the cost had risen from Sh23 billion to 67billion. But that is our curious way of doing things. The Americans have claimed that we denied them the project, despite what they say is the fact that they offered us a superior product for less than half the price.
The downpour is increasing. Visibility has dropped further. The road is fenced with non-reflective iron sheets, now on the right, then on the left. There is a labyrinth of inlets and outlets. Abrupt openings abound in the non-reflective corrugated iron fence. Mostly blind openings. Some lead to what look like ravines. The possibility of ending up in a ditch is very real. The signage leaves a lot to be desired. There is no courtesy signage to acknowledge the inconvenience, little to keep you safe and none indicating where the next turn leads to. You get to a 'V junction' and there is only your intuition to guide you.
There are no sentinels to signal that it is now safe to enter the free-for-all makeshift junctions. It does not help matters that there are enough daredevil motorists aboard. Modern day night runners, I suspect. They are speeding, flashing, worshiping their cars and harassing everybody out of the way. Most are 4X4 state-plated vehicles. Some very important people are late for bed. Lesser mortals must be pushed into fences and dark ditches, to make way for these important nation builders.
There is a heavy truck turning here and another one there. Motorbikes weave in, swinging and juggling salaciously between other vehicles. There must be something orgasmic about riding these bikes. Suddenly you enter a lake on the road. You need an amphibian car, for the next four kilometres. It seems that nobody has thought about drainage, both during the construction, and possibly after.
Take a quick survey and help us improve our website!
Take a survey
Kenyans deserve better. Those who disrupt our lives, for whatever future good, must do so with tentativeness. You are not doing us a favour. Style up.
The writer is a strategic public communications advisor. www.barrackmuluka.co.ke