Kenyans must now demand more respect from leaders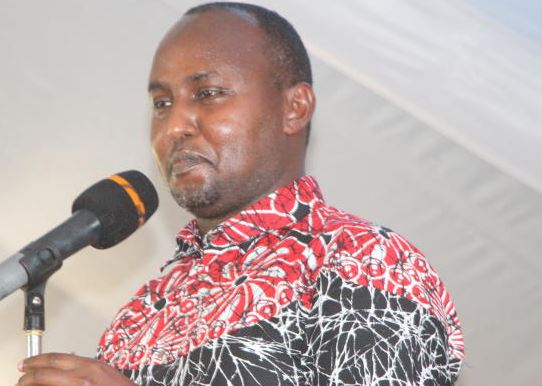 Mr Yoshiro Mori does not know what has hit him. The world has descended upon him like ten tons of bricks. At 83, he seems to have learned nothing in the school of life.
Mr Mori does not know there are things you just don't do, things you don't say, especially when you are a leader. He has failed to develop emotional intelligence. In all probability, he never will.
At 83, he is in the twilight of life. To expect him to learn new tricks is to stretch wishful thinking a bridge too far.
At the time of filing this column, Mori is expected to be resigning as chairman of the organising committee of the Tokyo 2020 Olympic Games. The games were pushed to July-August 2021, due to Covid-19 challenges. Their fate still hangs in the balance.
Even as Japan remains keen to host the games, the world has demanded of Mori that he should resign, because of a slur against women. This gentleman has no respect for women.
He has accordingly said that "women talk too much," just by the fact that they are women. Therefore, the Olympics Board of Trustees should be cautious about bringing more women on the team.
Japanese media cited sources from the meeting, where the Olympics chief said, "Women have a high sense of rivalry. If one raises her hand to speak, all others feel they need to speak, too. Everyone ends up saying something."
If more women should be brought on the board, therefore, he said, "They should come with talking time limits."
He is paying the price. Although he publicly regretted and withdrew the unfortunate remarks, the world would not forgive him. And it began with his own country. Initially, his government thought the apology should suffice. The International Olympic Committee, too. They considered the matter closed with the apology. That was until the avalanche that has led to the fall of the giant began. The outcry came fast and furious, from sportspeople to sports administrators; and from sponsors to state officials and ordinary citizens.
The pressure has been such that by the time you are reading this text, Mori is expected to have quit. It is a mind boggler that in this day and age someone so high up there could still make such a sexist slur. Yet the tonnage of pressure against Mori is reassuring in a world where group identity loaded slurs seem to be the order of the day.
Kindred sexist affronts in the African context seem to be accepted as a matter of course. It is not uncommon to hear a man dismissively saying to another, "Stop making noise like a woman." On another occasion you might hear, "You like gossiping like a woman."
Such smears get so commonplace as to be everyday wisdom. Girls grow up imagining they are children of a lesser god.
In the volume titled Male Daughters, Female Husbands: Gender and Sex in an African Setting, Ifi Amadiume remembers general beliefs about men and women in the Igbo society, "Bad women were those who failed in their wifely and maternal duties and sentiments."
She recalls further, "Such a woman did not care for her husband, and was bad tempered… It was said about her that she hated her husband as a dog hated a goat's food. When her husband uttered one word, she uttered ten; she always fought him as if they were age mates, or equals."
You get the drift, "They are not equals." It is the same with other forms of identity group-based slurs.
Here in Kenya, a legislator has recently made similar slurs about people living with albinism. By extension, he scoffed at other persons living with disabilities. He made a perfunctory apology, when he was placed under pressure. But that was that.
Kenya has moved on, placing the slur away as just one more insignificant remark. What's more, the man has also referred to himself as someone who obeys his political party leader the same way a cow defers to the master. Perhaps, like Mori, he too just lacks emotional intelligence? He means no harm?
Yet is it not true that a person who harms you without intending to, harms you all the same?
If he pricks you, do you not bleed? Does it matter that he meant no harm?
That is the big lesson from Japan. All forms of discrimination must be outlawed. Like Mori, reprobates must pay the price. They will not pay, however, unless society pushes them to the brink.
The MP who ridiculed people living with albinism is still hobnobbing buoyantly with the high and mighty in political leadership.
They have not found it necessary to reprimand him. But it is also because they know Kenyans will do nothing about the slur.
As a people, we have set the bar of accountability extremely low. The price of leadership ought to be made painfully heavy, to the extent people must think twice before they seek to lead.
Mori is a former Prime Minister of Japan. He learned little about human relations during his political tour of duty. Kenyan politicians learn far less, still.
Is it about time citizens began holding them to account? Should those who make Parliament a cowshed and those who discriminate against any one identity group be smoked out of the leadership kitchen?
-The writer is a strategic public communications advisor. www.barrackmuluka.co.ke
Inside Kenya's Ultra-modern library
New building has a sitting capacity for 5,000 users, has a theatre, auditorium and private cubicles meant for people doing intense research.