Rubadiri was in crop of Africa's first statesmen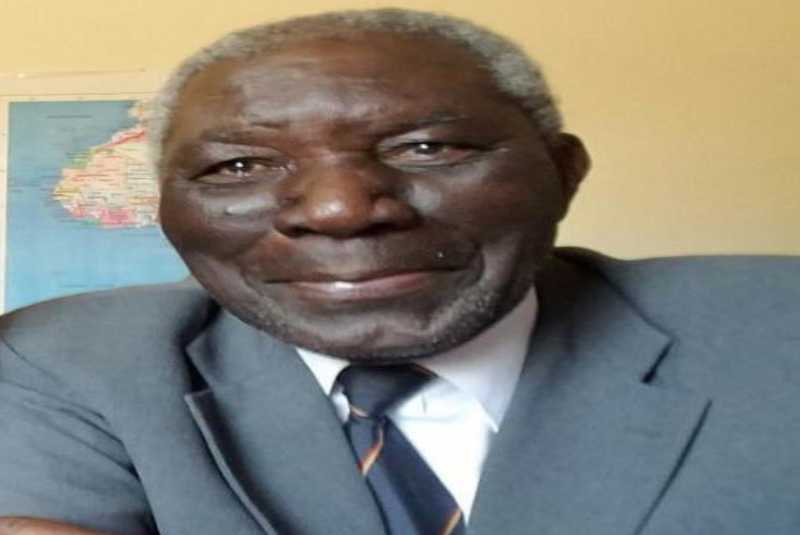 We live in "beggarhood," where our children become smaller than guns. Our homes are at once zoos – where lions are in charge – and markets for leftovers.
The ringmaster in the zoo is a harsh slave driver. His whip has the habit of biting through our flesh every so often, for no good reason. Even our elders clasp their hands in prayers for toys of death.
That was David Rubadiri's imagery of Mother Africa. The towering Malawian poet and literary maestro was eternally concerned about the African condition from the advent of colonialism to the failed African State.
Born to Malawian parents in Tanganyika and educated in Uganda and in the United Kingdom, Rubadiri belonged to the crop of Africa's first statesmen. He was part of the continent's experimentation with statehood.
Nothing could have prepared him better than the education he had in Makerere, where he took a degree in Literature and History in the 1950s. He would move on to Bristol, where he got a Master's degree in Literature.
The suave and level-headed academic was a natural choice to head his country's mission in the United States, when at the dawn of independence in 1961 Dr Hastings Kamuzu Banda sent him to Washington in 1964 as Malawi's ambassador.
It did not take long, however, for them to fall out owing to the president's nascent dictatorial trait. It was a trait that would see Banda blossom into one of Africa's most dreaded dictators, who threw his country into a horrific brain drain.
Intellectuals who did not toe the line fled the country. Those who did not ended up paying the ultimate price.
Among Banda's fiercest critics were Orton and Vera Chirwa who, like Rubadiri, served for a short while in Banda's government before falling out and fleeing into exile.
Intellectual acumen
Decades later, the Chirwa's would later be kidnapped in Zambia and smuggled into Malawi to face attrition.
Chirwa died in jail. He had lived in the same prison with his wife for 8 years, but the couple had not met even once throughout.
Such was the country that Rubadiri fled to live in Kenya, where he taught in the Department of Literature.
We were privileged – some of us – to have been at the University of Nairobi in the 1970s and '80s at the apogee of the academic and intellectual excellence of this fountain of knowledge. For, it was here that we met the legend of Poems from East Africa fame.
Rubadiri had co-edited the anthology with David Cook in the Makerere years.
Cook was the one individual associated with the initial flowering of East African writing. Poems from East Africa remains the foremost collection that every African student of Literature must read.
It has fascinating offerings from the youthful pens of such celebrities as Jonathan Kariara, Okot p'Bitek, Jared Ang'ira, Taban Lo Liyong, Rebecca Njau, Anyang' Nyong'o – and another fifty or so budding poets at the time.
It was a tribute to his own artistic and intellectual acumen that Rubadiri was one of the two editors in this star-studded galaxy.
His own contribution to the volume speaks to this virtuosity, both in the context of focus and style. An African Thunderstorm is a deceptively simple poem on a natural happening, but with profound political depth.
The storm comes violently from the West, like a madman causing chaos in villages like a madman who is chasing nothing. We are told, "pregnant clouds ride stately on its back."
The post-colonial African leadership was itself a thunderstorm from the West. It came with an astounding cocktail of greedy leaders, who ran helter-skelter through their people.
The nation was expected to bend and let their will pass, like the trees in Rubadiri's poem bend to let the violent wind pass.
Gift to literary fraternity
State notables were expected to "ride stately" on the back of this thunderous storm, resonating with its whims.
While a part of the intelligentsia sold itself to what another leading African poet, Niyi Osundare, has called "the reptiles of state," there were those like Rubadiri and the Chriwas who said a loud No.
The Chirwas were lawyers, who had trained in South Africa and in the United Kingdom.
While Rubadiri served in the diplomatic service, Chirwa was Malawi's first Attorney General. He refused to be complicit to a flawed legal system.
Under that dispensation, Kamuzu Banda declared himself to be a lion and a life president. They called him the Ngwazi, which is to say "Lion."
The Lion converted the British Nyasaland into Beggar-land whose neighbourhoods were beggar-hoods.
And so the poet would write of homes that had become zoos with frightful lions and of "elders performing the tightrope to amuse the gate for tips that bring home toys of death."
David Rubadiri who passed on last week was at once a conscientious objector and a protest writer with moderation. His conscience dictated that he should ditch the ambassadorial post in the luxurious comforts of Washington to take up a modest job as a teacher in exile. Kamuzu Banda made Rubadiri a precious gift to the literary fraternity to Kenya.
Yet the notion of exile was applicable only to the extent that his parentage was Malawian. For, Rubadiri belonged to an esoteric class of East African intellectuals who were regional citizens and Pan Africanists at the same time.
Others were Taban Lo Liyong, John Ruganda, Okot p'Bitek and Tiyambe Zelaze.
It may be true that the circumstances in their homes of origin forced them into exile, yet they fitted in snugly and gave invaluable service to their homes away from home.
Demonstrative protest
At the University of Nairobi, we remember Rubadiri as a deeply reflective individual and reserved personality.
In the age of vibrant demonstrative protest, his protest remained largely in his creative work.
His novel, No Bride Price, is essentially a work of protest against the Banda regime.
Despite his reserved nature, he could explode into rich bouts of scholarly eloquence with a deep rich baritone that made him the darling of many.
He was in his element when celebrating the beauty of poetry. He taught us to appreciate the joy of being alive and the immeasurable beauty around us. Even in gloomy environments, beauty could be found – if we looked for it.
It was in pursuit of the dream of a beautiful universe that he rejected to be a part of an ugly regime.
In pursuit of a beautiful universe, he nurtured us to be fellow conscientious objectors and votaries of nobility in governance.
In pursuit of a beautiful universe, he brought up a beautiful family, a part of which still lives with us here in Kenya.
He has now moved on to the Great Beyond where they cannot torture you or consign you into exile. He made his footprints in the sands of our times.
His great works will be read for ages to come.
May his soul rest in eternal peace. Amen.