Opinion: Joseph Nkaissery- our last moments together
OPINION
Friday, July 7 started just like another normal day at the office. I was in a meeting in a colleague's office in Harambee House 4th floor, Nairobi, discussing security preparedness for the August 8 General Election when, at around 9.30am Mary, secretary to the late Interior Cabinet Secretary, Joseph Nkaissery, buzzed and informed me that the CS wanted to see me right away.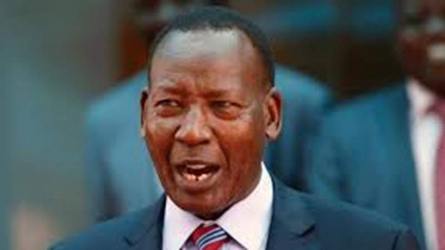 By Mwenda Njoka | 4 years ago
Bloggers must not be allowed to shout 'fire' in crowded buildings
When British statesman and wartime Prime Minister Winston Churchill made the wry comment about the lightening speed of lies versus the slower and more measured movement of truth; bloggers and other pseudo-journalists of today were non-existent.
Mwenda Njoka | 5 years ago
Let's direct our outrage to terrorists, not the State
When someone stores guns, grenades, machetes, Al Shabaab flags and terrorism training material in a place of worship, he or she makes that place of worship a legitimate military target.
Mwenda Njoka | 7 years ago
Emasculating national security services has been to our detriment
There is no denying that in the last couple of months, the country has dealt with a swarm of security challenges. The knee-jerk reaction of the political c lass as well as citizens and denizens of social media has personalised the problems in a merry-go-round-like blame game.
MWENDA NJOKA | 7 years ago