Educationist's magic touch turns schools around
WEDNESDAY LIFE
John Muigai Gachoya was engaged by one secondary school that had a worrying mean score of four in KCSE in 2006. He got down to business and in the following year, the mean score shot to six and would reach 8.7 in 2013, following his rigorous advice
By John Kariuki | 6 years ago
When your love life drains your pocket
Some Kenyans have a queer habit of always splashing what little money they have. Frequently, they paint the town red with the help of eager, unofficial lovers and hangers-on that they date.
John Kariuki | 6 years ago
Mind the cost of your pride
A popular Kiswahili saying goes that: aliye juu mngoje chini. This loosely translates that pride comes before a fall.
JOHN KARIUKI | 6 years ago
Mutunga's 'Fundamentals' note a pitch for local music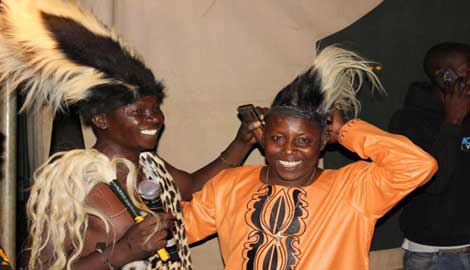 Last week, Chief Justice Willy Mutunga, made history of a kind. While emphasising the need for the media and the Communications Authority of Kenya to strike a deal on digital switch dispute, he quoted Ken wa Maria's hit song Fundamentals.
John Kariuki | 6 years ago