Luxury resorts open up Naivasha
REAL ESTATE
Naivasha is becoming a magnet for luxury estates, one of its attractions being the town's proximity to Nairobi. The Sh120 billion Aberdare Hills Golf Resort, Longonot Gate and Osotua Villas are some of the high-end estates coming up in the area.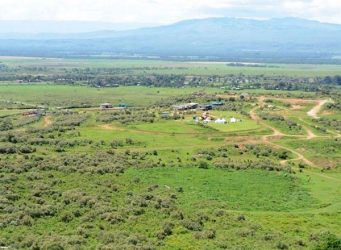 By Boniface Thuku | 4 years ago
'I saw the light while behind bars'
Now that my community has accepted me as a pastor, I will continue to preach the word of God for the rest of my life.
Boniface Thuku | 5 years ago
Homeowners reap big as they turn homes into guest houses
Recently, Meru Governor Peter Munya was in the news asking people hailing from the county but live in Nairobi to convert their rural homes into paid-for accommodation facilities.
Boniface Thuku | 5 years ago
Thomson Falls' changing fortunes
"We decided to settle at Thomson Falls as it is one of the largest attraction sites for both local and foreign tourist who are passing by Aberdare, Samburu, Mt Kenya and ranches within Laikipia and in Lake Olbolosat in Nyandarua," he says.
Boniface Thuku | 5 years ago