Tragedy of writers who 'prophesied' death when depression kicked in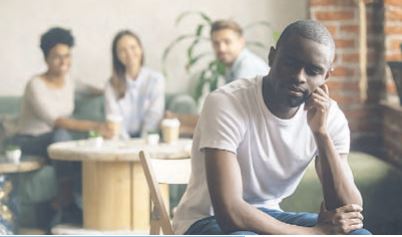 Depression is like cancer," writes Barbara Kingsolver in her book The Bean Trees.
Most people have fallen prey of this condition, some knowingly others unknowingly. It has caused deaths. The World Health Organisation (WHO) reports that more than 300 million people of all ages suffer from depression.
Depression is the leading cause of disability worldwide and is a major contributor to the overall global burden of disease. WHO says more women than men are affected.
Jeanette Winterson describes depression in her book Gut Symmetries as 'nothing' that eats a person's soul.
"Nothing was slowly clotting my arteries. Nothing slowly numbing my soul. Caught by nothing, saying nothing, nothingness becomes me. When I am nothing they will be surprised in the way that they are forever surprised, but there was nothing the matter with her."
Some renowned writers have gone through depression, some taking away their lives due to the life struggles.
Sylvia Plath's bitter and remorseless novel The Bell Jar talks about how she tried to die when she was 20.
Plath's experience is so part of her work that it is hard to disentangle the two. She honestly writes about a disorder that would eventually lead her to take her own life at the age of 30.
She writes in 'The Unabridged Journals' that "…the loneliness of the soul in its appalling self-consciousness is horrible and overpowering."
Plath laments about loneliness in life despite the smiling faces people put on daily. When one finds a person who they can comfortably pour out their soul on to, the words come out rusty, so ugly, so meaningless and feeble.
David Foster Wallace took away his own life in 2008. It was a terrible shock but his frequent, candid writing on the subject of depression, especially from the novel Infinite Jest hinted at what he was going through.
He was open about his battle with severe suicidal depression, even writing an expansive essay, "The Depressed Person," for Harper's Magazine in 1998. This essay dealt with the crushing particulars of life with depression.
"The person in whom its invisible agony reaches a certain unendurable level will kill herself the same way a trapped person will eventually jump from the window of a burning high-rise…And yet nobody down on the sidewalk, looking up and yelling 'Don't!' and 'Hang on!', can understand the jump. Not really. You'd have to have personally been trapped and felt flames to really understand a terror way beyond falling," he writes in Infinite Jest.
JK Rowling's is also another writer who has gone through depression. She describes it as "the most unpleasant thing I have ever experienced."
Penning cure
According to this British author of the famous 'Harry Potter' book series, being sad is rather healthy than being depressed since it affects one's mentality and one ends up lacking hope and having a "deadened feeling."
In an interview with the Times (UK) in 2000, Rowling said there was absence of envisagement of being ever cheerful again and the feeling was so different from being sad during her depression moments .
Despite the fact that her life may sound like a rags-to-riches fairytale, depression first hit her when her marriage to a television journalist broke down after just two years and she had to raise her daughter as a single mother.
She was healed the moment she started writing the book series that helped her become herself.
And as Kingsolver puts it on her book The Bean Trees, "There is no point treating a depressed person as though she were just feeling sad, saying, "there now, hang on, you'll get over it.' Sadness is more or less like a head-cold-with patience, it passes."
To overcome depression as Rowlings did, there is need for one to be resilient and feel the pain but not to allow it be in a position to depress them.
"You say you're 'depressed' – all I see is resilience. You are allowed to feel messed up and inside out. It doesn't mean you're defective – it just means you're human," David Mitchell writes in his novel Cloud Atlas.