How top Kenyan singers signed away their millions in contract scam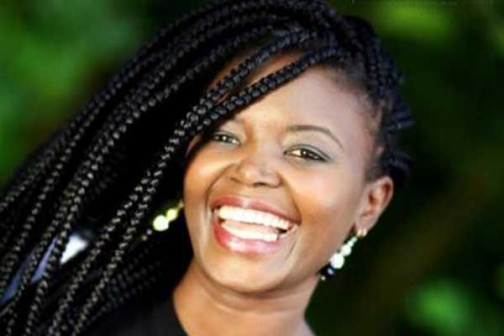 On her hospital bed at the Kenyatta National Hospital in January 2015, gospel artiste Peace Mulu nearly lost hope in life after breaking her legs in an accident. Visits by her fans kept her desire to live.
Hit songs such as 'Ombea Adui Yako' catapulted her to national fame but despite the many years spent in the music industry, she had nothing much to show for it. She was still not making enough money and her hospital bill had piled to Sh870,000.
Among her visitors at her hospital bed was a man who introduced himself as Bob from Liberty Afrika, who 'offered' to pay the bill.
"I declined but in March, he came to my house accompanied by a lady called Olive and said they had been sent by their boss to promote four of my songs in exchange for money," she recalls.
"I had a bill of almost a million shillings in hospital and here was someone who had a cheque of Sh450,000 and was telling me he could pay me Sh150,000 per song only if I sign a piece of paper. I agreed without thinking twice," she says.
Unknown to her, she had just signed off the rights and ownership of the songs to Liberty Afrika. The company would, without informing her, upload them to Safaricom's Skiza Tunes platform in what is shaping up to be one of the biggest disputes in the music industry.
Started 10 years before Ms Mulu's accident in 2005, Skiza Tunes is a Caller Ring Back Tone (CRBT) owned by Safaricom that allows users to select a song that would entertain them as they wait for their call to be picked.
Users dial *811# to download the songs and it costs just 75 cents per tune per day which is renewed automatically at midnight.
On the face of it, this looks like little money for subscribers. But with more than 10,000 songs for users to download and at least 5,000 artistes signed to the platform, this translates to millions of shillings.
In May last year, the company announced it had released Sh152 million to Collective Management Organisations (CMOs) and Premium Rate Service Providers (PRSPs) for payment to artistes whose music had been downloaded on the platforms since July 2015. Safaricom usually pays on a monthly basis but the money had been accumulating for 10 months due to a court order. To cushion itself from having to deal with each artiste whose content is made available for download, Safaricom outsourced content acquisition by signing Content Provision Agreements' with PRSPs.
The PRSPs receive content from producers, code it and upload on the platform and in return, Safaricom pays the PRSPs whose role is to distribute the proceeds among content producers. This decision made when Skiza Tunes presented a new revenue stream for artists in the early days of the local pop music industry ran on auto pilot for a while. Very few content owners were interested in knowing how much money was being made from their material as there was no data being provided about downloads.
"I gave out my rights without knowing how much my music was worth. After all I was getting Sh50,000 every three months but now I believe I was defrauded," says Lydia Joy Kairimu, the composer of the song 'Mungu Najua Haujanisahau'.
Gave away rights
Desperate to make money when music was still not paying very well, many artistes, including Elizabeth Nyambere, simply gave rights to their songs away in exchange for cash. In 2011 when she was still a struggling artiste, she heard that she could make money from her songs through ring back tunes and the offer she was given by Liberty Afrika sounded like music to her ears.
"I was desperate. They told me they could promote my songs for one year and gave me Sh400,000," she recalls. A scrutiny of the contract by, however, shows she gave up rights for her songs for five years.
"The term of this agreement continues for a period of five years upon whose lapse it will be deemed to have been automatically renewed unless wither party issues a twelve months prior notice of intention not to renew the agreement upon the lapse of five years," says the contract.
Joan Wairimu claims she gave out the rights of her songs without knowing their true worth and now wants them back.
"Even if you are a mad man do you want to say you can sell your song for just a million shillings when it is making millions in a month," she asks. It is disputes like the one between Ms Nyambere and Liberty Afrika that would in time prove costly to Safaricom by exposing the company to legal disputes.
Safaricom's maintains it is an infrastructure provider that enables rights owners and their licensees to avail their music to end users and would like the issue resolved.
"We would like to see all the parties involved in this dispute- the artistes, CMOs and CSPs- to seek clarity on the matter and settle on a payment structure amicable to all," the mobile operator's Chief Executive Bob Collymore told The Standard on Sunday.
He maintained the company is committed to work with all stakeholders so that everyone is satisfied.
"Our hope is that the progressive gains made so far for artists will lead to desired reforms and harmonisation of the industry for the benefit of all stakeholders," he said.
But after learning from its mistakes due to the case, Safaricom in 2014 began meeting stakeholders in order to find a middle ground.
In August 2015, a new system was devised where three CMOs; Music Copyright Society of Kenya (MCSK), Kenya Association of Music Producers (KAMP) and Performers Rights Organisation of Kenya (PRISK) would collect royalties on behalf of artistes instead of PRSKs, which had been accused of exploiting artists.
The idea was to ensure everyone who is involved in the production of content, including sound engineers, producers and composers, got a share of the cake. The CMOs who were also legally mandated were to ensure that everyone who claims rights to a song was paid and also insulate Safaricom.
Soon after, PRSPs Liberty Afrika and Expedia Management rushed to the Constitutional Court arguing that the authorisation of CMOs to collect money on behalf of artists was unconstitutional.
Justice Mumbi Ngugi in a ruling delivered on May 4 ruled that, "There was nothing in the law that stops the CMOs from collecting and paying all artists including non-members."
She also ordered MCSK to make available to all artists logs showing how much their music had earned. However, even before the ink had dried on her ruling, two artists Mercy Munee and Lydia Nyiva filed a case at the Malindi High Court saying they were not members of any CMO and were not intending to join one.
In November 11, Justice Said Chitembwe nullified Section 30A of the Copyright Act which authorises CMOs to collect payments on behalf of owners of copyrights in the nature of performing and producing rights, contradicting Justice Ngugi's orders and forcing Safaricom back to paying artists through PRSP's.
Nevertheless, data obtained by The Standard on Sunday on how the distribution of the money made from the Skiza Tunes platform is done in shocking.
Artists, who are the composers and rightfully the owners of the content receive the least.
For instance in three months between March to May of last year, Liberty Afrika, a PRSP which Ms Kamuri is signed to, received Sh1,724,355.39 from Safaricom which it was to share with her after deducting its own fees. The data indicates that what went to Ms Kamuri's bank account after all the deductions was just Sh28,831.48.
Then from July 2015 to February 2016, Sh4,561,756.06 was paid out to Liberty Africa while only Sh13,473 went directly to her bank account. She is angry. "There is completely no transparency. We are living in shanties in Kangemi while people are eating on our money pretending they are assisting us sell our music," says Ms Kamuri.
Such exasperation would boil over on April 16 last year when MCSK led artistes in a peaceful demonstration demanding they get paid all the monies owed to them.
Meanwhile after the order by the court which prompted MCSK to release logs showing how much money artists were making from downloads of their content, 14 musicians filed a case against the society, saying it had has refused to release their dues.
Through lawyer Gikunda Miriti, the musicians claim Safaricom had paid them their monies but MCSK was withholding holding it. Also enjoined in the case was Expedia, which court papers said had changed its name from Liberty Africa limited.
Expedia Management Limited has declined to respond to our questions on the matter but Charles Mwalimu, a lawyer, says the artists failed to exercise due diligence when they entered into the contracts.
Pen to paper
"There is a general lack of disseminating information to artists when they sign any deal and because most of them are broke, when they get their first offer they rush into signing," he says. "Most contracts are designed by lawyers and it would be prudent if you discuss any deal you get with a lawyer before putting pen to paper," he says.
And although The Standard on Sunday is not at liberty to comment on the matter since it is still in court, we have established that Expedia has been dangling money to the artists by asking them to withdraw from any disputes they have with the company. "I wish to state that I have no dispute with both Liberty Afrika and Expedia Management and would like my name to be removed from the case," says one of the affidavits which we have seen.
One of those approached is Mulu and Mary Wanjiru, who is popularly known as 'Shiro Wa GP.'
"Four months ago, they called me telling me to meet them since they had realised I have a new song but I told them I was selling it to Cellulant (another PRSP)," says Shiro wa GP.
"I agreed to meet them but when we met, they brought along a document for me to sign claiming it was a contract. I didn't sign it," she says.
For Mulu, she was issued a cheque of Sh371,903 on January 11 on condition that she signs the affidavit.
But as the push and pull over the amount of money artists are making on what was supposed to be an alternative revenue stream continues, a majority have been left to be millionaires on paper but paupers in reality.
It is evident that many more may not even be knowing whether their music is on the platform or if they are making money at all.
Henry Waweru, who claims his songs have made Sh1.5 million in the last three months, wants the ring back tunes withdrawn altogether.
"I am just a millionaire on paper," he says. "You know even if an artist becomes broke, he can't go to work at a construction site or sell maize because he has a name. There was even a day I was asking God why he gave me this talent because people who sell maize on the road are making more money," he says.
Jacob Boniface Maina (JB Maina), a Kikuyu secular singer received Sh15.5 million as compensation in an out of court settlement in 2014 from Safaricom after he won a case he had filed claiming his songs were being sold on the Skiza platform without his knowledge.
Scandal of 2,238 strangers at NYS
A fresh scandal has emerged at the National Youth Service (NYS) after the government admitted providing months of paramilitary training to 2,238 'strangers' at the Gilgil Camp.