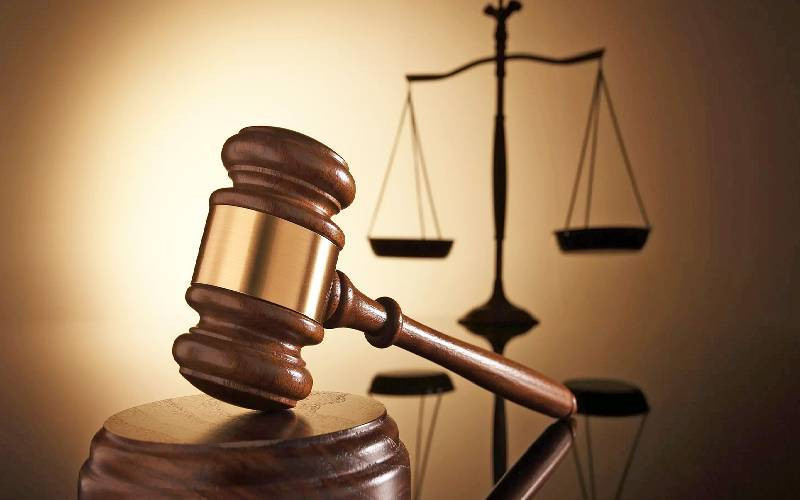 An anti-corruption court in Nairobi has frozen a bank account associated with a Nigerian over suspicion of money laundering.
Justice Esther Maina allowed Asset Recovery Agency's (ARA) prayers that the account belonging to Rainbow Techemploy Limited and having Sh192 million frozen as it investigates the source of the money.
The account is held at Guaranty Trust Bank.
In the case, ARA asked the judge to bar Rainbow Techemploy, its employees, servants or any other persons acting on its behalf from transacting, withdrawing or transferring the money.
"The agency received information on a suspected case of money laundering schemes and acquisition of proceeds of crime involving multiple money transactions through the respondent's bank accounts held at Guaranty Trust Bank Limited from foreign jurisdiction whose source could not legitimately be established," argued ARA.
According to the agency, there are reasonable grounds to demonstrate that the money was wired into the country through an alleged intricate web of money laundering.
It urged the judge to consider that the account may be interfered with in the event she did not freeze it.
"There is an imminent danger the respondent shall dispose of the said assets unless this honourable court issues preservation orders as prayed in this application. It is in the interest of justice that preservation orders do issue prohibiting the Respondent and or her agents or representatives from dealing in any manner with the aforementioned assets," the agency said.
According to an affidavit filed by the Col Alice Mate-led agency, the director of Rainbow Techemploy and the beneficial owner of the money is Arike Omolola Oladipo.
It says it received information that the account was receiving suspicious money.
The court heard that investigation showed that the account had been credited with money in dollars from Rainbow Techemploy Africa Ltd and Doxxlive Limited whose addresses from the SWIFT documents are in Lagos, Nigeria.
According to ARA, Rainbow Techemploy allegedly wired $16.5 million on diverse dates between September 2021 and February.