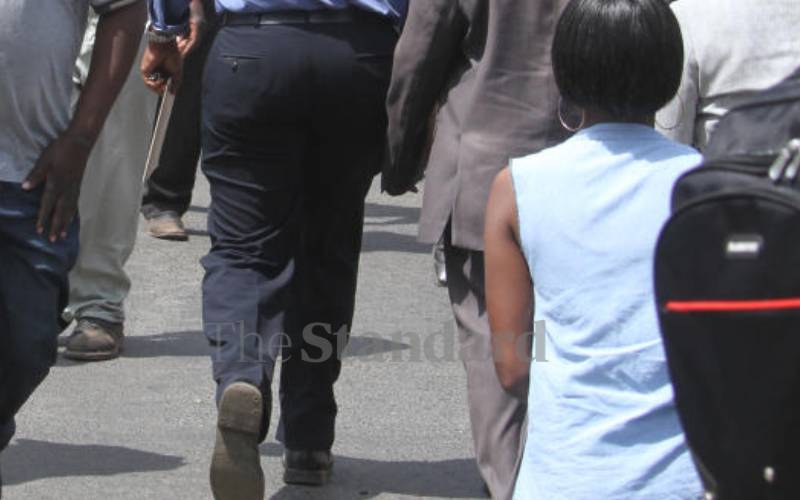 So, Kenyans are on the brink of returning to the road, walking to work because the price of oil is projected to shoot to an unprecedented high next month.
The word "unprecedented" sounds redundant, as all previous price levels have been surpassed.
All Kenyans have heard from Finance Cabinet Secretary Ukur Yatani is that the subsidy that the government has been extending to cushion Kenyans is no longer adequate, so oil prices will inevitably go up.
We know how the story goes: Oil prices affect every aspect of the economy, so there should be measures to cushion Kenyans.
In Germany, for instance, fares for rail and road commute have been slashed to encourage more to use public transport and keep oil imports in check.
There is no reason our commuter rail shouldn't consider doing that. More coaches and higher frequency on select routes could go a long way in decongesting our roads and giving commuters some breathing space. Bringing fares down will be an additional incentive.
And, out of curiosity, what happened to the much-vaunted oil from Turkana? Si kwa ubaya, but if you promise something it takes some level of sincerity and humility to own up and simply say "we failed".
An admission of failure could potentially catalyse other solutions. We have brilliant Kenyans who might have useful suggestions, as those who are paid to think and produce solutions aren't quite thinking straight, if at all.
Well, that's not quite true. They think a lot, actually, by securing private interests first, before public interests can be considered. Bure kabisa!