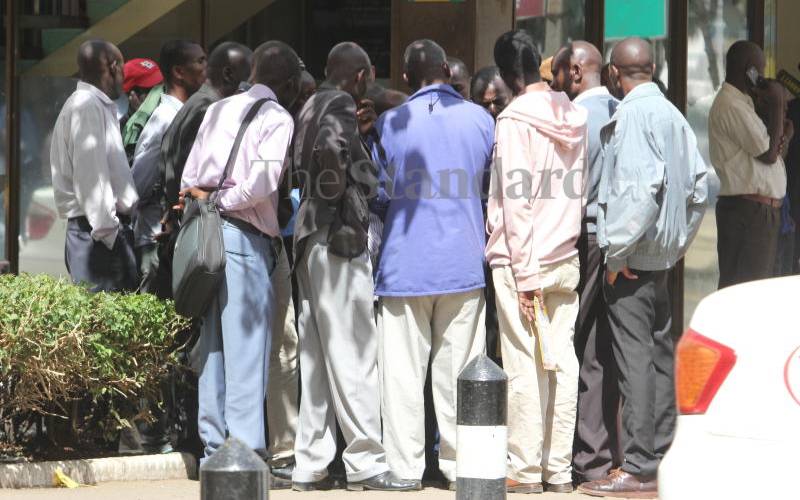 Job Mokaya is a secretary in a city centre firm and every morning, he leaves his Juja home early to beat the traffic on Thika Road.
Mokaya often arrives in town an hour earlier before office reporting time. Instead of walking in to a restaurant to while away his time over a cup of tea or coffee, Mokaya engages in another activity: Street debate.
Street debates have now become a favourite pastime. Mokaya and many other Nairobians converge at certain spots in the Central Business District (CBD) to discuss politics.
Between 6am and 8am, it is not unusual to see several groupings in heated debates.
"I just pass by to listen. Some debates are insightful and others evoke emotions, mostly those touching on certain leaders," Mokaya said. "I have realised that some of the participants are employed, even as civil servants, and leave at 7.45am after following the debates or contributing to them."
A survey by The Standard established that the groups converge mostly near bus termini and intersections like the Moi and Harambee avenue one and outside the National Archives.
Other spots are around Kencom House, intersection of Ronald Ngala Street and River Road and the Fire Station bus terminus.
The debates revolve around presidential contenders, governance, corruption, social welfare and recent political developments. Sometimes, the discussions evoke emotions leading to some people leaving to join groups where their favourite politicians are favoured.
"The groups started mushrooming about three months ago and most of the people in them work in different places within the city centre," said Monica Kamua, an owner of mobile money shop along Moi Avenue. "They are different from those who debate at Jeevanjee Gardens the whole day."
In 2017, such gatherings at City Hall were banned after traders and banks complained that the groups posed a threat to their businesses.
However, Central police boss David Mburukua said no complaints have been reported so far.
"At the moment, we don't have any problem provided that the discussion is peaceful and no one feels disrespected," he said.
Kamotho Githinji, who is an official of Bunge la Mwanchi said some of the groups belong Bunge la Mzalendo and their discussions are not limited to politics.
"The meetings help some people understand events taking place outside Nairobi. They also help some to form opinions," he said.