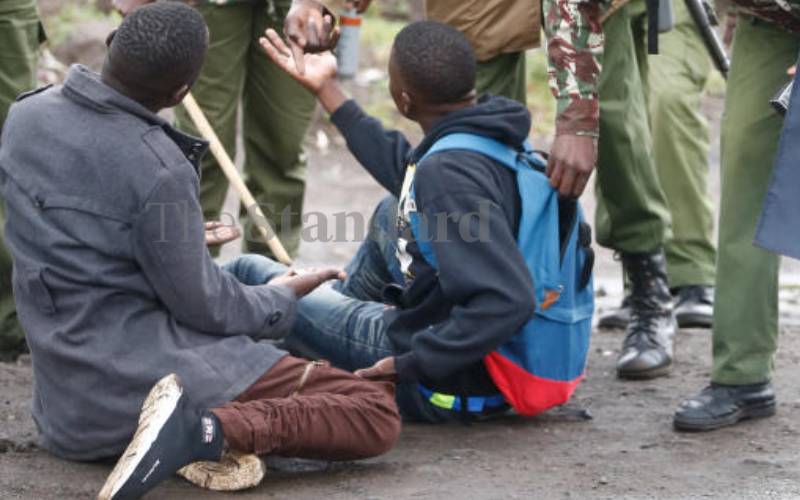 Civil society organisations say 219 cases of police killings and enforced disappearances were recorded last year. Out of these, 187 cases were police killings and 32 enforced disappearances, according to a report by Missing Voices, a group of 15 civil society organisations.
This report is shocking but not at all surprising. This is because extra-judicial killings and enforced disappearances have become too common.
And every time a case is reported, the public quickly points fingers at the police. It's hard to defend police despite their repeated denials.
In May 2009, a report on police killings by UN Rapporteur Philip Alston concluded that police frequently execute individuals and that there were police death squads operating on the orders of senior police officials whose work was to eliminate suspected members of criminal organisations.
That verdict annoyed the government and was swiftly dismissed by the police. Sadly, more than 10 years after the Alston report, extra-judicial killings and enforced disappearances are still rampant.
Early this year, it was revealed that about 20 bodies had been retrieved from Yala River in a span of two years. Scores of terror suspects have also been killed or disappeared under mysterious circumstances. Many other cases of killings and disappearances have also been reported.
But while it would be unfair to blame police for all these cases, there is no doubt that police do have blood on their hands. While it is unclear whether Alston's verdict that senior police officers order their juniors to kill holds water, there is no doubt the police top brass has done little to rein in blood-thirsty officers.
When police kill in full public glare, it shows they do not even fear their bosses. It is important that senior police officers and other government officials not only take action against rogue officers, but also strongly and constantly condemn extra-judicial killings. Their continued silence may be misconstrued for supporting these odious crimes.