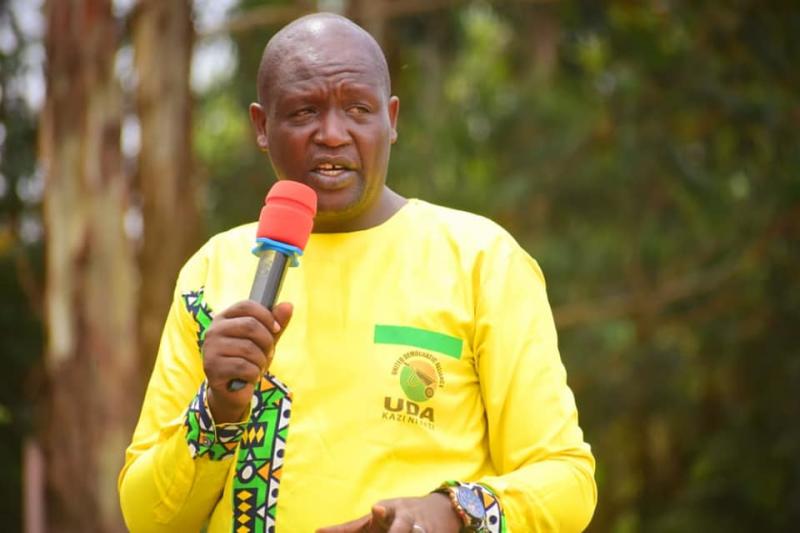 With around three months to the August 9 election, there is a new generation of leaders preparing to lead UDA campaigns in the Rift Valley.
They include 24-year-old Linet Toto, who floored experienced politicians to clinch the party ticket for Bomet Woman Representative.
Ms Toto might be a political novice but there is no doubt she will design an aggressive campaign.
With her candidature, she brings on board the youth vote considered crucial in the polls.
Her direct campaigning style is bound to unnerve her opponents.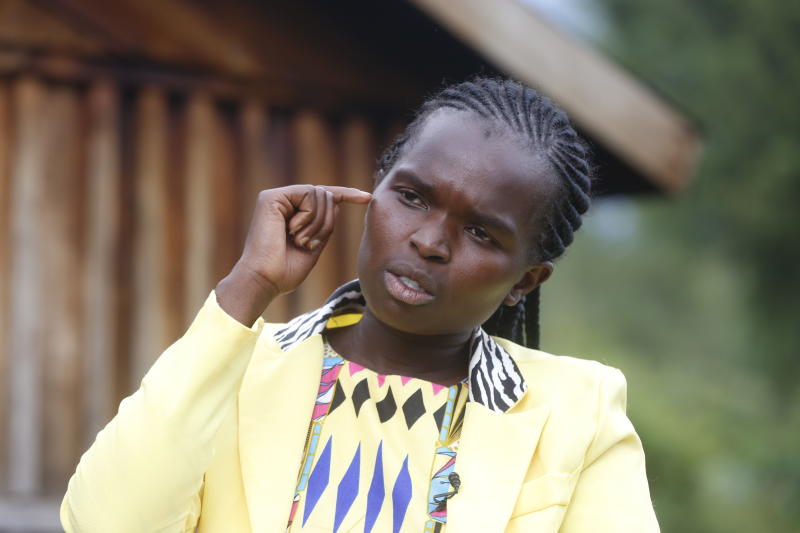 Mr Francis Sigei, a career civil servant who served in the Kanu regime and later as a Kenyan envoy in Nigeria, is another hopeful expected to inject new blood into UDA politics.
After a false start in his political career in 2007, Mr Sigei had to wait 20 years to capture a party ticket to contest the Sotik parliamentary seat.
His experience as a long-serving government official will come in handy in mobilising voters to back UDA candidates, including its presidential candidate DP William Ruto.
Other political newcomers in Bomet County include lawyer Hillary Sigei who floored Senator Christopher Langat and nominated MP Wilson Sossion in the UDA primaries.
Another new-generation politician is 31-year-old John Methu. He beat former Cabinet Minister and incumbent Senator Mwangi Githiomi and former Local Government assistant minister Gachara Muchiri as well as lawyer John Kinyanjui in winning the UDA ticket for Nyandarua senator.
Mr Methu is not new to politics. In 2017, aged 26, he contested for the same seat but lost to Mr Githiomi.
He will also bring to the DP Ruto camp the youthful aspect of politics likely to influence the voting patterns in August.
The race will be the first general election Dr Erick Mutai takes part. He will fly the UDA flag in the Kericho governor race. The scales seem to be tipping in his favour because of his proactive role in the plight of tea farmers who support him.
It appears he has been learning from former Cabinet Minister Franklin Bett who is his trusted advisor.
The oratory skills of the 38-year-old former Embu University Literature and Communication lecturer are what Dr Ruto will need to ensure Kericho's slightly more than 300,000 registered voters turn up to vote.
Dr Mutai said, "The UDA journey doesn't end with nominations. Our main job now is to campaign for Dr Ruto." In Kipkelion East, the DP will rely on Mr Joseph Cherorot who won the UDA ticket for the parliamentary seat to campaign in the cosmopolitan constituency.
Mr Cherorot's experience as the political adviser to Somalia's Puntland President will come in handy.
"We will ensure that not only Kericho residents vote for the DP. The county is his stronghold and we will ensure that is demonstrated at the ballot."
In Bureti, the task will be on area UDA parliamentary nominee Kibet Komingoi to deliver the votes of the most populous constituency in Kericho's six constituencies.
DP Ruto will also depend on Ms Beatrice Kemei, the Kericho UDA woman representative ticket holder to woo the women.
"Kericho county is one of the beneficiaries of projects pushed for by the DP. We have to reciprocate the gesture by supporting him," she said.
In Nakuru County, DP Ruto's camp has won over Mr Alfred Mutai who hopes to become the next Kuresoi North MP. He trounced Deputy Speaker of the National Assembly Moses Cheboi in the nominations.
Mr Cheboi was a key point man for DP Ruto in the region and in Parliament.
Mr Mutai's first entry into politics was in 2017 when he was elected Sirikwa MCA on a Jubilee Party ticket.
At the Nakuru county assembly, the previously soft-spoken man became vocal at the height of the Building Bridges Initiative (BBI) debate when he led the faction that rejected it. The area is largely aligned with UDA which gives him an upper hand in the general election.
Mr Mutai, now a Bachelor of Science in Information Technology graduate from Jomo Kenyatta University of Agriculture and Technology, graduated in 2018, months after his election.
His colleague Mr Kamau Githengi was formerly a tout in Nakuru town before joining politics.
Mr Githengi, the current Shabab Ward representative, has been nominated to vie for the Nakuru Town West parliamentary seat.
"It has been a long and winding journey. I have done all a youth without formal employment can do to survive."
Before devolution, Mr Githengi served for three consecutive terms as Shabab Ward councilor.
"When devolution came, I was elected Shabab MCA in 2013 and re-elected in 2017. Apart from being an MCA, I run businesses in town. I donated garbage trucks to empower youth groups."