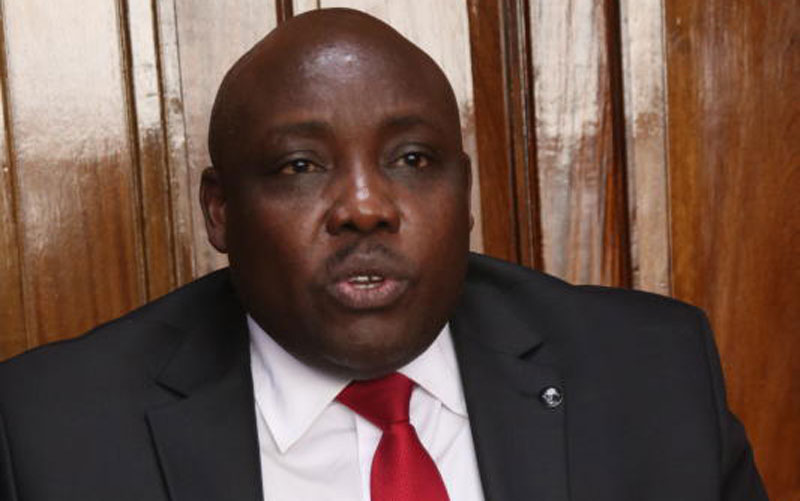 The Higher Education Loans Board (Helb) has started taking defaulters to court to recover some Sh10.5 billion that beneficiaries have not paid for over 10 years.
In an interview with The Standard yesterday, Helb Chief Executive Charles Ringera said there were 109,000 beneficiaries whose debt had been flagged as "hardcore", meaning it had not been serviced for close to a decade.
Consequently, Helb has filed cases against five hardcore defaulters - even though they have lined up seven.
It is not until the tenth year - after listing the defaulter with credit reference bureaus and efforts of private debt collectors fail - that Helb takes the extreme measures, said the CEO.
"When private debt collectors are unable to trace or get where you are, on about the tenth year, which is actually supposed to be the life of the loan, we now start taking prosecution aspects," said Mr Ringera.
Of the Sh10.5 billion, Ringera hopes to collect about Sh4.9 billion, a record in itself coming in a Covid-19 period when repayments were disrupted by the difficult economic environment.
Loans recovery does not start immediately after completion of college, with beneficiaries being given a year to settle down and probably get a job.
"Finish your school on fourth-year then you are given one year to settle. So that time, nobody is even harassing you," said Mr Ringera.
After that the finance institution sends borrowers a reminder of the loan, some of the beneficiaries decide to honour, others do not.
"We chase one another for like three years before now we say this debt is now approaching hardcore," the CEO said. "However, if during the intervening period, you have actually been able to see us, then nobody will list you." On the eighth year, the loan details are handed over to private debt collectors.
Mr Ringera said some of the beneficiaries being prosecuted received their loans as far back as 1979.
He said Helb now exchanges data with many government agencies such as National Transport and Safety Authority (NTSA), National Hospital Insurance Fund and Kenya Revenue Authority (KRA).
"On KRA, you can see they are paying taxes, on NTSA you can see they are buying their Subarus. This is how we are chasing one another. That is why we become a little bit hard in terms of even thinking about prosecution."
There are 75,000 students who require at least Sh3.2 billion.
Unfortunately, Helb did not get the Sh27 billion it had requested from the National Treasury for the next financial year. It got Sh15.5 billion, including self revenue from loan recovery.
As a result, the agency has been forced to carry out a recovery campaign in which it promises defaulters who pay their loans a waiver of all penalties and interest.
Unpaid Helb loans accrue Sh5,000 penalty every month.
Although funds from the Exchequer have been increasing, the average loan per student has stagnated at Sh42,000 in the last 10 years.
This is despite the cost of living, including student accommodation and meals, going up in that period.
The cash crisis was aggravated by the Covid-19 pandemic during which loan recoveries went down, while the number of students in need of financial assistance rose after their parents or guardians were laid off.
Helb lost almost Sh6 billion during the period, a situation that saw it disburse funds to 329,000 out of 500,000 applicants.
Both Deputy President William Ruto and former Prme Minister Raila Odinga have promised to convert loans given by Helb into grants if el