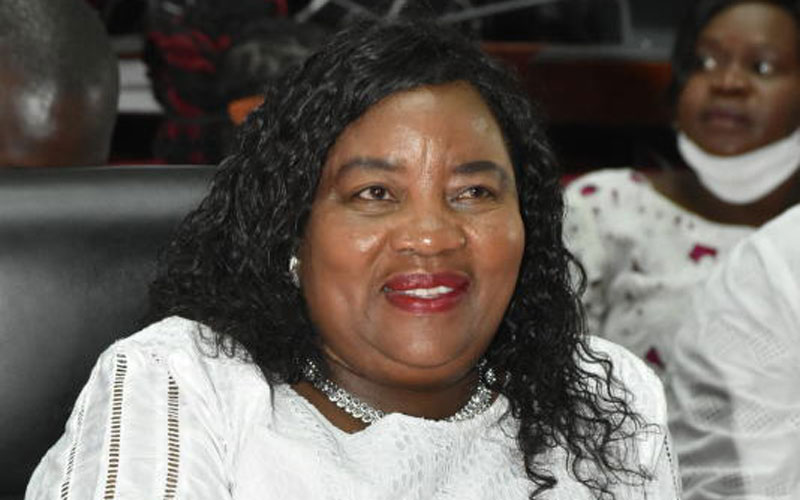 Mama Ida Odinga's recent trip to Meru ended in near tears, but it wasn't from tear-gas, as is usually the case, when police are called in when a breach of the peace occurs in public forums.
Only that Mama Ida was not in a political rally and neither was there a breach of the peace. Still, she was upset enough as she was unable to deliver a speech to Christian faithful, as the proceedings were disrupted by what Ida called hired crowds.
Coming in the wake of Mama Ngina Kenyatta's week of trolls online and offline, it is disheartening to see such scant respect for our mothers of the nation.
But that's not my problem. Going by Mama Ngina's explanation, the many instances of adults behaving badly is a sign of poor upbringing. She would know, judging from the way Prezzo UK conducts himself in public. He is an utterly respectful man who has never uttered a word to disparage anyone in his entire life, and we're talking about six long decades!
Which is why I find the Meru incident intriguing due to the protest staged. It was a bright Sunday morning when clean air swept down the mountain, where equally clean women had gathered. For where two or three are gathered, God's presence is guaranteed, counsels the Good Book.
These were several dozen women, resplendent in matching outfits, complete with head-gears. I initially thought this was some sort of merchandise from a new political party. My suspicions were fortified when Mama Ida took to the podium, in matching outfit. But alas! It emerged quite quickly that she and the women did not belong to the same party, or to use the term currently in vogue, "same WhatsApp Group."
Mama Ida started talking and the women started mumbling among themselves, wearing smug smiles as they did so, before a soloist cut in with a wail, alilililililiiiii! Swaaaaaa, swaaaaaaa!
I thought this was a special dance to welcome the guest. Some women even started taking pictures. This was a selfie moment to document the visit. But the singing rose with Mama Ida's speech, so I wondered, to invoke another Kenyan lingo: what was not happening?
Mama Ida's voice grew shaky. She could hardly be heard. She spoke for a few moments and she was done before one could say njuri ncheke, as the ululations hit a crescendo: Alilililililili…Swaaaaaaa swaaaaaaa!
This, apparently, was the inauguration of political protest of different kind and the women of Meru have got swag, for their brand of protest ended with a flash of the camera and the swing of the hip.
This was refreshing break from political hooliganism that we are accustomed to. After all, no police intervention was needed, no teargas canisters were hurled and no bones were broken. Crucially, no theft was reported.
The ululating women of Meru made a poignant statement: they were not protesting the presence of Mama Ida; that's why no missiles were directed towards the dais. Neither were they opposed to her manner of dressing, which mirrored their own.
They were simply not interested in hearing a political statement from her, which they anticipated she would deliver.
Moreover, the womenfolk illustrated that there is no need for violence to get one's message across, as do the male-directed protests. And that political organising shouldn't prevent one from showering and looking presentable, taking a picture and singing: swaaaaaaaaa!