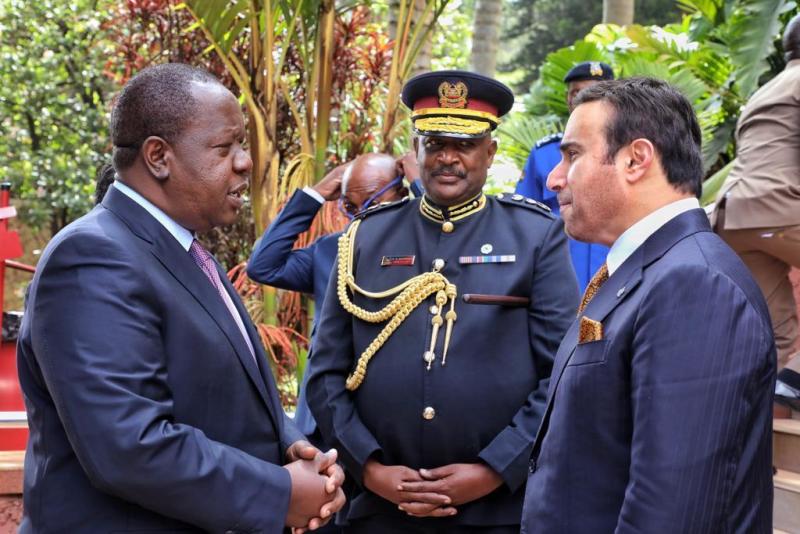 Kenya is committed to the fight against terrorism, counterfeits, drug and human trafficking, Interior CS Fred Matiang'i has said.
CS Matiang'i said the government will strengthen its collaboration with Interpol and regional police pacts to fight transnational crimes.
"We will continue working closely with our neighbours to better protect our citizens," he said when he met members of the African Union Mechanism for Police Cooperation (AFRIPOL) in Nairobi.
Kenya is hosting the meeting whose agenda is to review the strategic, operational and tactical cooperation among member states police units. Inspector General of Police Hilary Mutyambai is the current AFRIPOL chairman.
"Combating international crime is an expensive undertaking. Rising transnational crime and its complex nature pushes governments to allocate more resources to security budgets," the CS said.
Global peace
Acts of terrorism have hurt society and are a threat to global peace.
Dr Matiang'i added that the government spends more money on intelligence gathering, policy reforms, costly equipment and officer deployments.
Interpol President Maj-Gen Dr Ahmed Nasser Al-Raisi called for more joint AFRIPOL-Interpol operations.
Maj-Gen Al-Raisi promised to raise the share of Africa's consumption of intelligence sourced from Interpol to at least 20 per cent from the current one per cent.
The Interpol president also pledged to end the current under-representation of Africans in the global police agency by ensuring more African security officers are recruited into its ranks.