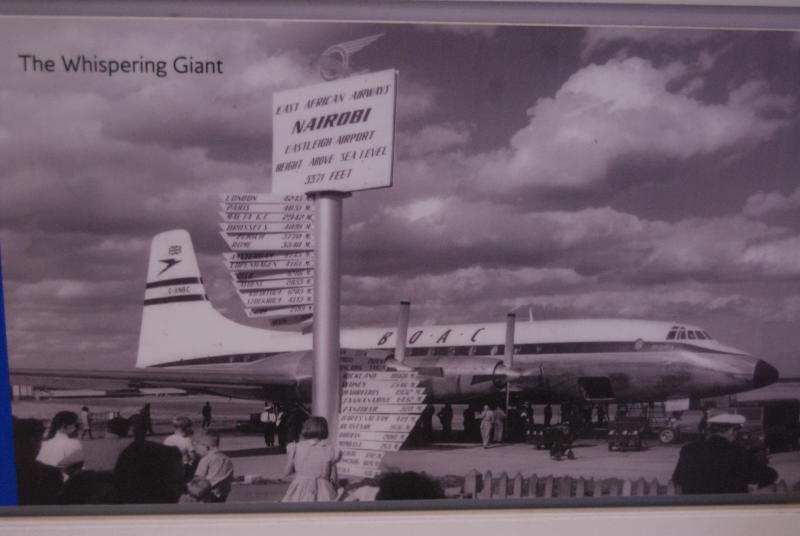 You probably know that the British did not have an easy time convincing lawmakers in London why a railway line was needed in East Africa.
The purpose, and more so the cost, were obscure hence the unenviable 'Lunatic Express' tag. Exit the railway and enter the quest to build airports in the colony.
Wilson Airport existed in the 1930s when flying was still a low-key affair. Granted, the British carrier, Imperial Airways, used the airport as a stop over before venturing further south. But it was inadequate and the authorities needed to come up with a solution.
As World War Two raged, plans were mooted for a second city airport. Vacant land in Nairobi's Eastleigh was earmarked for the construction. Like the railway construction debacle, viability issues and cost challenges surfaced. A research paper, Colonial Planning of Nairobi Airports, 1933-1953, by Gordon Pirie talks of confused colonial institutions that approached the issue in a haphazard manner.
"Britain's civil aviation ministry, the Colonial Office, the Treasury, Britain's national airline, and the Kenyan Legislative Assembly, had different views on how to even estimate the cost of airport renewal or relocation, let alone how to fund them. The Legislative Assembly protected its limited budget fiercely," wrote Pirie.
Eastleigh Airport was eventually built, first as a military outpost that would deal fatal blows to the Mau Mau uprising, then as a port for civilian aircraft. While the airbase is a no-go zone for civilians today, hordes of welcoming parties would assemble here to await the arrival of aircraft.
It was here that the C-4 Argonaut plane carrying Princess Elizabeth and the Duke of Edinburgh landed on February 1, 1952, before she received news about the death of her father and her ascension to the throne. However, her return flight was made from Entebbe because Eastleigh was rendered unusable due to rains.
After Eastleigh, yet another idea was proposed to build a third airport that would transfer civilian flights from the military airbase. Again, there was little consensus on project viability. Apparently, part of the problem lay in the fact that airports had not been part of the growing city's urban planning.
Pirie wrote: "Planning was actually slow, especially when Britain declined to pay the entire bill. And airports in Nairobi were not imagined and planned as part of organic city land use or changing urban ecology. Instead, airports happened."
After what Pirie termed as "piles of dense estimating, accounting and reporting", Embakasi was chosen as the site for building the airport, starting in May 1953. The bitter taste of the war between the colonialists and Kenyans was evident during construction as the runway was laid using labour from Mau Mau detainees undergoing 'corrective de-indoctrination'.