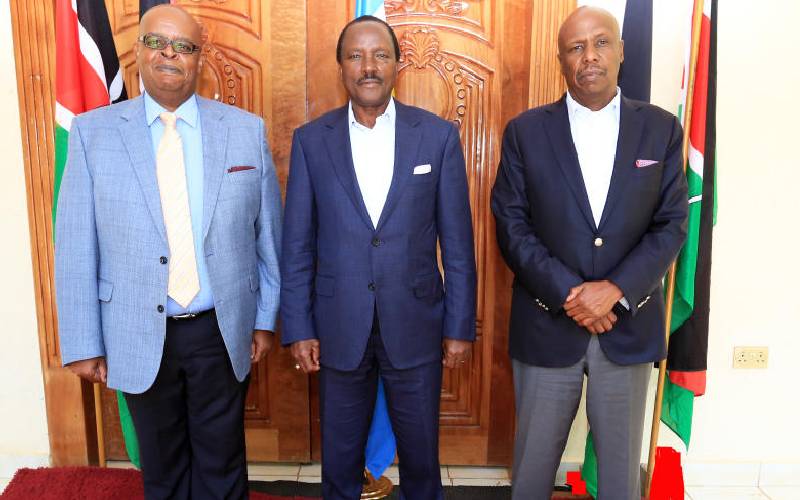 Retired President Mwai Kibaki's family members have thrown their hats in the political ring.
They include son Jimmy Kibaki and nephews Dr Joseph Kiragu and Laikipia Governor Ndiritu Muriithi.
The three seem to be taking advantage of the praises heaped on the former President on how he lowered the cost of living.
Also believed to be in the race to recapture the Othaya parliamentary seat that she lost to Mr Gichuki Mugambi in 2017 is Ms Mary Wambui.
She has been a close political ally of the former president since his Kanu days in the 1970s and 1980s.
Of the larger Kibaki family, only the Laikipia governor has been in elective politics after the veteran leader exited in 2013.
Jimmy was recently crowned as The New Democrats (TND) deputy leader.
The party is affiliated to Nyeri industrialist Mr Thuo Mathenge, who is reportedly eyeing the Nyeri governorship with Jimmy as his running mate.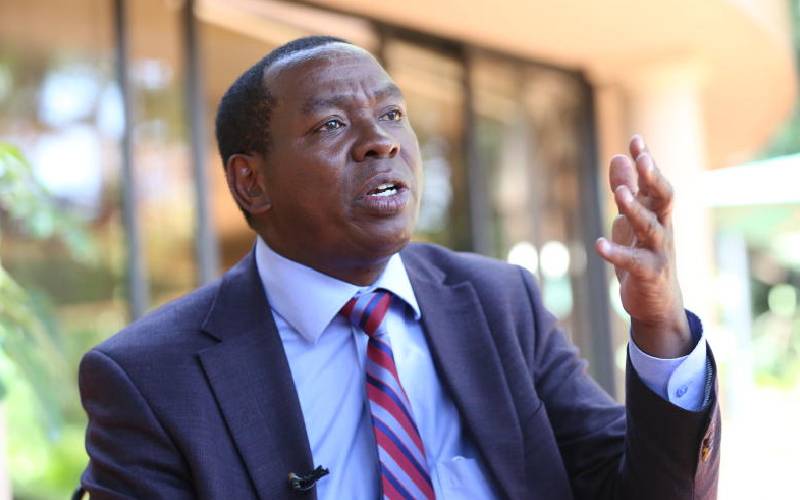 But Jimmy said he needed to consult his father, his main adviser, before making a decision.
"Mzee is also my boss. That is why I will be seeking his counsel," he told TND supporters at Bantu Africa Resort last week.
He said if his father gives his consent, then "we are halfway there". He is set to make the final announcement next week.
In an earlier interview with The Standard, Jimmy said his father advised him not to plunge into politics immediately.
He wanted to avoid being overshadowed by his father's legacy.
Jimmy asked the Nyeri electorate to vote for Mr Mathenge.
He urged residents to vote for TND aspirants vying for MCA, legislators, senators and Woman Representatives.
Jimmy said winning a majority of the seats in Nyeri will ensure whoever wins the presidency takes the party seriously.
This is the first time Jimmy is making a political move after his father's retirement from active politics.
Mr Kibaki's nephew Dr Kiragu is also in the race for the Othaya parliamentary seat.
He will face, among others, Ms Wambui, in the bid to oust Mugambi, who was endorsed by President Kibaki in a close race with Ms Wambui and Mr Peter King'ara in 2013.
Speaking in an interview with The Standard, Dr Kiragu said he has the blessings of the family to vie for the seat.
He started his campaigns as a Party of National Unity (PNU) candidate, which is linked to his cousin Governor Muriithi, but he has since ditched the party.
"After the party was swallowed by Jubilee party to form Azimio la Umoja, I decided to consult on the best party to vie on. I must be on the ballot on August 9," Mr Kiragu said.
He will face Mr Mugambi, Mr Kagwe Muchiri (TND candidate) and Ms Cecilia Wanyanga, among others.
Mr Kiragu said if elected, he will push for women and youth empowerment through financial support.
He campaigned for Kibaki before the chaotic 2007 poll but has otherwise kept a low profile until this election year.
Will they ride on the popularity and the track record of retired President to ascend to power? Only time will tell.
Muriithi said the kin have been inspired by Kibaki's legacy to seek elective positions.
He said there seems to be a bloodline in Kibaki's family that has also inspired so many other candidates who are not from his family.
"We are many and there is even another one from Ruiru who is seeking for MCA seat called Wangui Kibaki. Kibaki has inspired us due to his legacy," Muriithi said.
Efforts to get a comment from Wambui were futile as she did not respond to our text messages or calls.