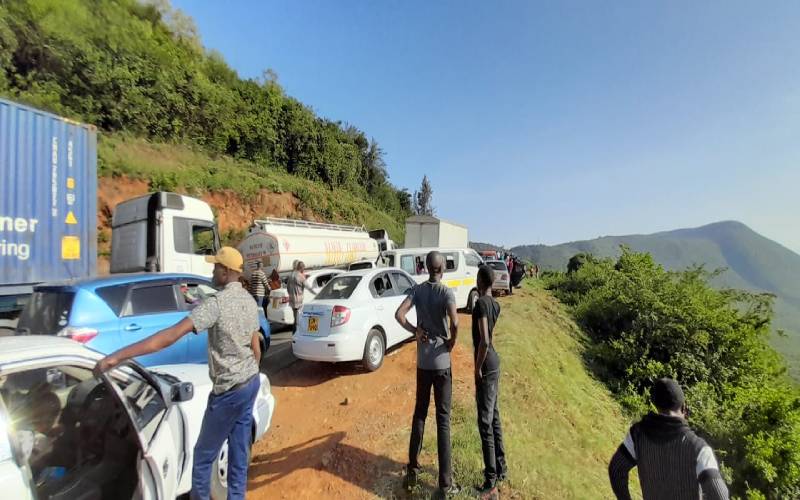 Normal traffic flow has resumed along the Mai Mahiu-Rironi highway after a heavy snarl-up was experienced for the better part of Sunday afternoon.
Road users, especially those heading to and from Nairobi, had to endure traffic build-up on the busy A8-South road.
According to Kenyan National Highways Authority (KeNHA), the slow movement of vehicles was caused by a truck that stalled in the middle of the road.
Traffic was later diverted to other alternative routes with cars heading to or coming from Narok - Bomet and Kisii told to use the Nairobi-Nakuru (A8) road.
It took almost four hours to clear the snarl-up, KeNHA said.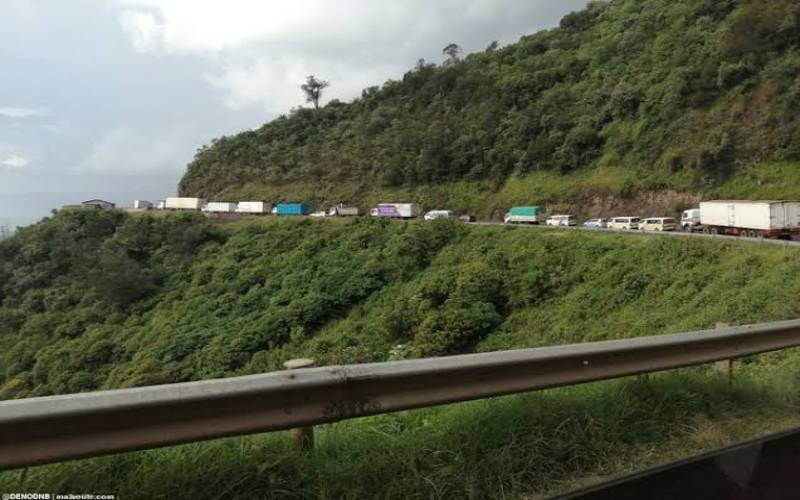 "Following a successful recovery of a stalled truck that had caused a traffic snarl-up along the Mai Mahiu (A8 South) road, there is now a steady flow of traffic. Motorists are urged to exercise patience and maintain lane discipline until normal traffic flow is resumed," KeNHA said in a statement.
There were also pockets of traffic experienced in the city, especially on Thika Super Highway, Kiambu Road and Jogoo Road on Sunday.
Motorists heading to the northern part of the city, especially Kiambu, were affected due to the high number of fans who attended the last day of the Magical Kenya Open Golf Championship at the Muthaiga Golf Club.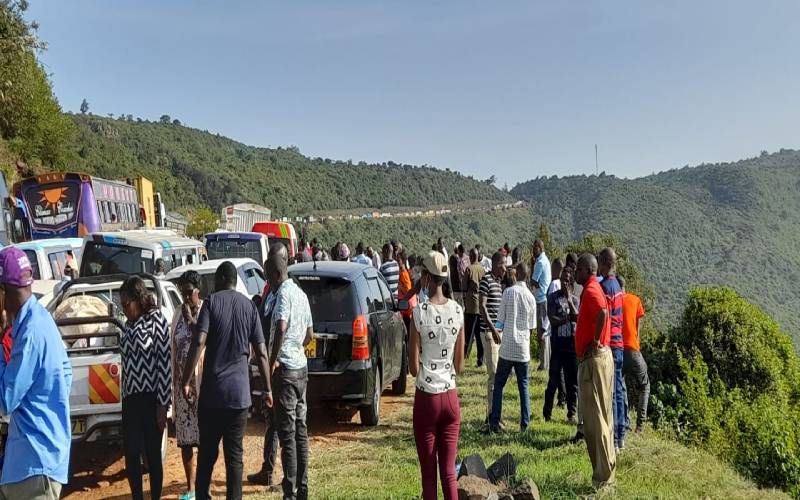 The golf event was also attended by President Uhuru Kenyatta and Orange Democratic Movement leader - Raila Odinga, among other dignitaries.
Those using Jogoo Road, however, had to deal with the slow movement of cars due to the operations by traffic police.