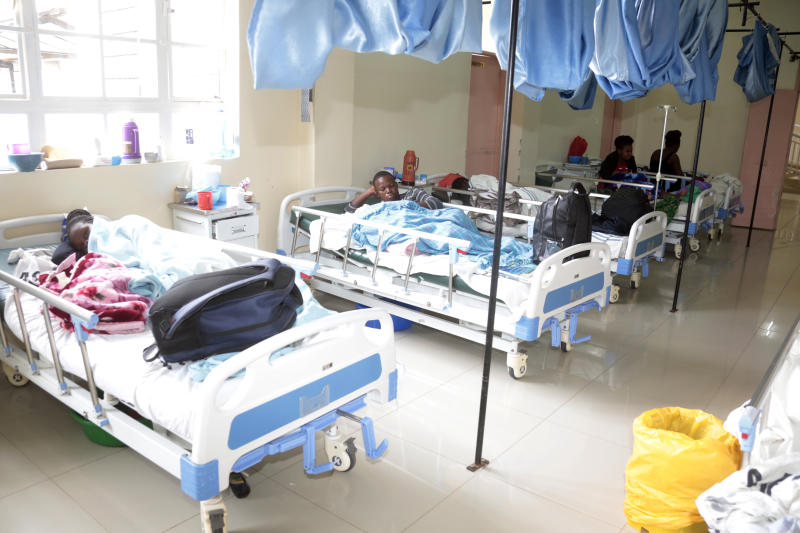 Officials of the Kenya Medical Practitioners and Dentist Union (KMPDU), Kenya Clinical Officers Union and Kenya National Union of Nurses in Kisii have vowed to sensitise locals to elect leaders who will prioritise health sector.
The officials representing about 2,000 members met in Kisii yesterday.
KMPDU Kisii Liaison Officer Otucho Bosire said those seeking to lead the Kisii County government must make deliberate efforts to end the suffering of the poor who depend on public healthcare facilities.
"We are going to sensitise the public to ensure they demand accessible, high-quality and affordable healthcare services. Health being a devolved function, the public has a role to play to ensure those elected have interests of the people at heart," said Dr Bosire.
Clinical Officers Union Chairperson Ogden Lazarus said majority of health workers in the county had low morale since many who participated in a protected strike in November 2020 were yet to be paid salary arrears.
More than 50 nurses were dismissed for taking part in a strike aimed at ensuring provision of personal protective gear for health workers handling the Covid-19 pandemic.