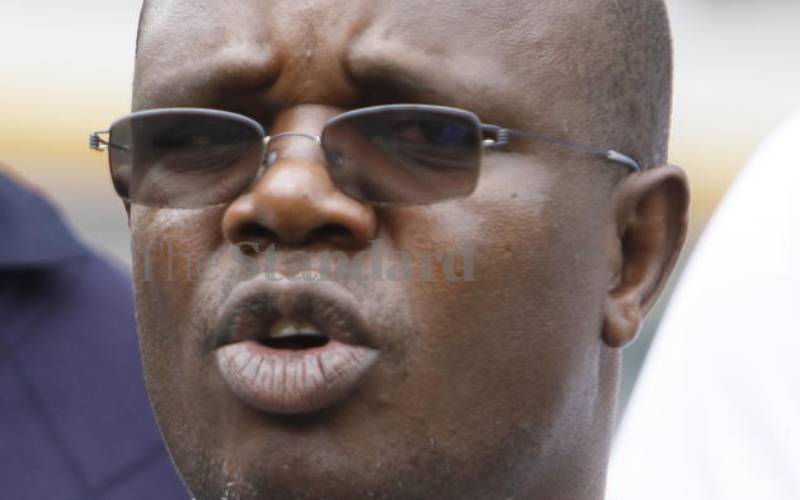 Universities Academic Staff Union (UASU) is seeking clarification from the Commission of University Education on the number of units allocated to lecturers in public universities.
The union's Secretary-General Constantine Wesonga wrote to the commission's executive officer Mwenda Ntarangwi after it emerged that some universities contravene the Universities Standards and Guidelines on lecturers' workload per semester.
Dr Wesonga argued that the standard policy measures lecturers' workload by hours per week, but on the contrary, universities are allocating lecturers the number of units to teach per semester.
"There is no clarity on lecturers' workload in terms of how many units a lecturer is supposed to teach per semester. This has led to each university coming up with its own workload policy in terms of units per semester and occasionally reviewing such units upwards, thereby creating industrial disharmony and compromising the quality of education," said Wesonga.
In the development of standards relevant to the quality of university education, CUE sets the maximum lecturer workload to 40 hours a week.
The duties bestowed to a lecturer under the 40-hour timeline include teaching, preparation of examination papers, marking of examination scripts, tutorial, preparation of teaching, supervision of academic work, administrative work, laboratory and laboratory preparation, research and research assignments.
"It is therefore expected that all universities shall abide by this maximum workload of 40 hours per week per lecturer," he added.
The Secretary-General said Kirinyaga, Karatina and Multi-Media universities were some of the institutions that had contravened the guidelines on the standard of university education.
Three units
"Kirinyaga University had a workload policy of three units per semester, which was later increased to five units per semester, and on January 6, 2022, the university management attempted to increase it to seven units per semester, resulting in resistance by the union and redress to court," said the union official.
Further, he explained that Karatina University had also sought to change units per semester from three to four for Social Science subjects, and increase units for Science, Technology Engineering and Mathematics (STEM) courses from two to three, pushing the union to move to court in protest.
"Multi-Media University also sought to increase the workload per semester from three to four units for social science subjects, and two to three units for STEM courses, thus resulting to a court action," he explained.
UASU's Mombasa Chapter successfully challenged an attempt by Technical University of Mombasa to increase the workload from three to four units. The court ruled in the lecturer's favour stopping the implementation of the proposed changes.
"All the above disputes arise as a result of lack of a clear policy pronouncement by the commission and how many units a university lecturer is supposed to teach per semester to constitute the 40 hours per week," said Wesonga.