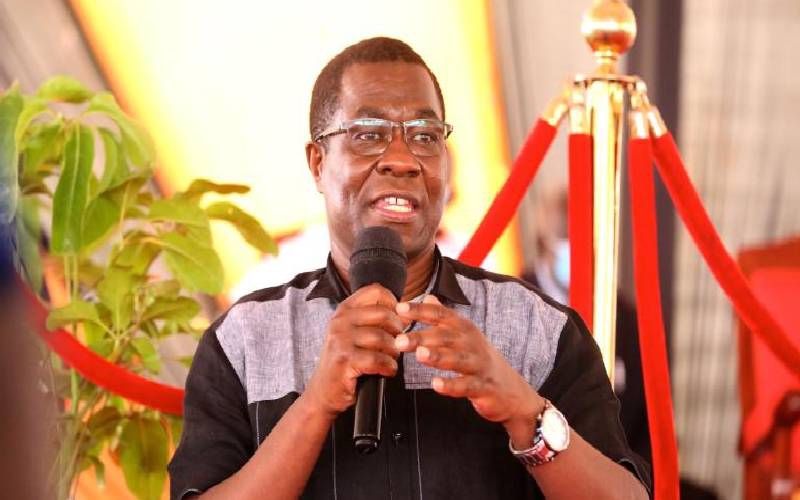 Two Orange Democratic Movement (ODM) MPs have asked aspirants vying for various seats in Siaya County to suspend campaigns and channel their energy to voter registration mobilisation.
Ugunja MP Opiyo Wandayi and his Bondo counterpart Gideon Ochanda challenged the aspirants to ensure the county meets its voter registration target to enhance ODM leader Raila Odinga chances of ascending to power on the August 9 General Election.
Addressing the media in Bondo town on Sunday, the two legislators told locals the registration was not about county seats but about Raila's State House bid.
Ochanda caution politicians against spreading propaganda in the county that ODM had preferred candidates in all the elective seats, saying they were to blame for the low turnout in registration places.
"Don't come to the people with fake party line-ups it is discouraging those who want to participate in elections from registering as voters," said Ochanda.
Ochanda urged people to come and register, saying Siaya should be setting an example for other counties in Raila's stronghold ahead of the August poll.
Wandayi on the other hand denied there were party lineups or preferred candidates saying those talking about party preferred candidates are spreading rumours.
"We are in a contest and people will use all manner of tricks and this ODM preferred line-up is one of those lies being used here on the ground. You must not listen to anyone," said Wandayi.
The legislator said if the party had preferred candidates, as a member of the ODM's National Executive Committee (NEC), he would not be campaigning in Ugunja to campaign for his re-election.
"If a member of the party's NEC like me is campaigning in my constituency ahead of the party primaries, no one should sell to you this line-up narrative," he said.
He said the voter registration in the county is not for governor, senator, MP, Woman Rep and MCA seats, but for Raila's candidature.
He added that every rational voter and citizen of Siaya must understand and wait for those other things to be dealt with at the right time.