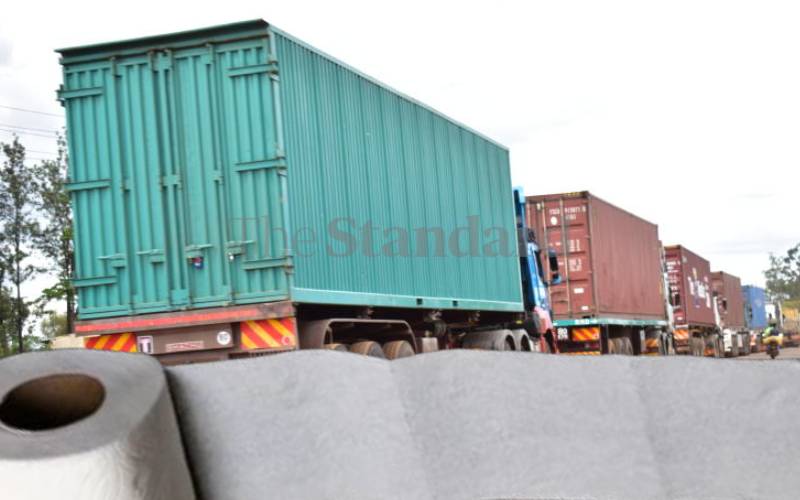 It's late in the evening and one of the stranded lorry drivers squats behind a parked truck and defecates in the open.
He is among hundreds of truck drivers who have pitched tent at Busia and Malaba border points due to customs hitch.
They have been camping here for close to a month and they do not have access to proper sanitation. Urine and faeces dot the place.
Foul odour welcomes you near the traffic snarl-up stretching more than 50km from Busia town towards Kisumu.
"We are forced to relieve ourselves outside the trucks because residents will not let us use their toilets. We are not allowed to walk around," one of the drivers says.
But this daily ritual by the drivers appears to have offended the Busia county government and residents.
Residents told The Standard they are living in constant fear of contracting diseases such as diarrhoea, and hepatitis.
Resident Daniel Indusa said, "Busia was declared an open defecation-free zone some years back but the lorry drivers are taking us back."
He said previously, residents would relieve themselves in bushes and plastic bags. When it became a menace, residents and the residents set up a campaign to clean up and end open defecation.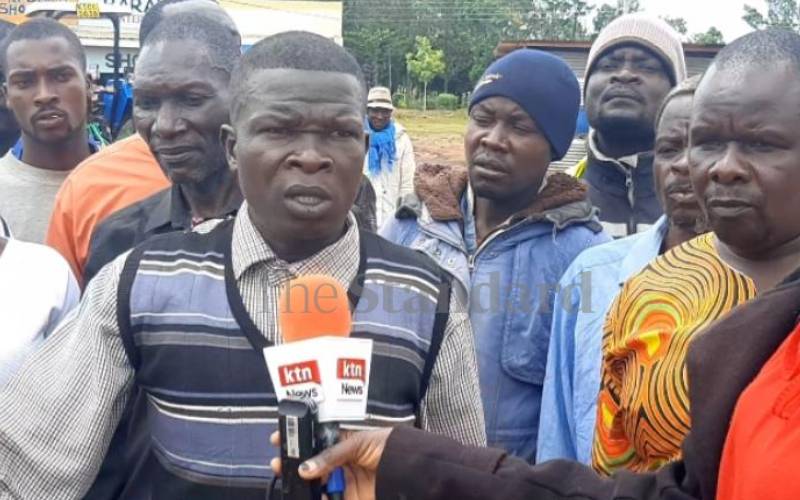 Busia was the first county to be declared open defecation-free (ODF) by the Ministry of Health in 2016.
The residents are now calling on Governor Sospeter Ojaamong's administration and the national government to set up toilets and sanitation facilities for the truck drivers.
"We cannot share our toilets with the truckers because we do not know whether they have Covid-19 or not," Indusa said.
Food remains, used condoms, and plastic bags are scattered on the road.
Rains pounding the Western region has worsened matters for both the drivers and residents.
Resident Adams Wafula said, "A lot was done to ensure residents live in a clean environment but with what is happening, our people are at risk of contracting diseases."
Drivers are blaming the customs officials for delaying clearance of the trucks and causing a traffic snarl-up at the border towns.
They, however, add that the situation would have been better if the residents allowed them to move freely and access the public toilets.
Busia County Health Chief Officer Isaac Omeri told The Standard the government is aware of the residents' concerns.
But Dr Omeri said the problem can be solved through talks between Kenya and Uganda.
He said the available sanitation facilities cannot accommodate the overwhelming number of stranded drivers.