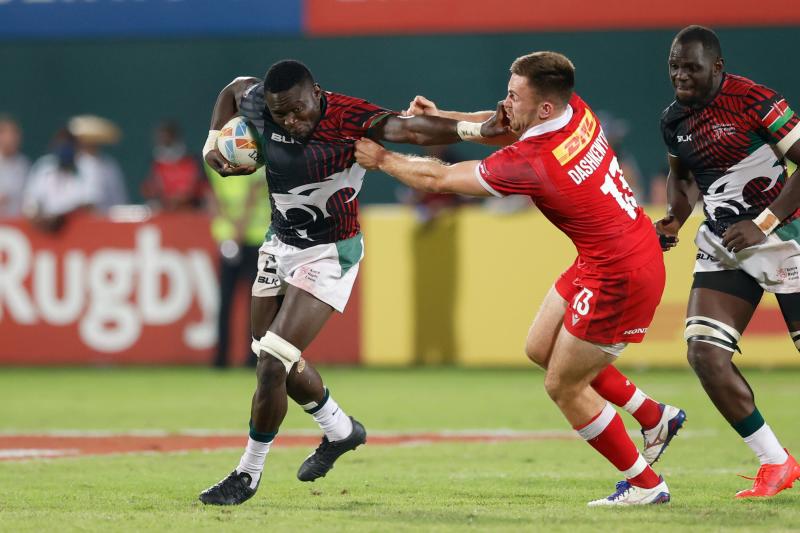 Kenya Sevens kicked off the 2022 Malaga 7s leg on the wrong foot after losing 19-17 to Canada in the Group D opening match played on Friday at the Estadio Ciudad de Malaga in Spain.
KCB star Vincent Onyala opened the scores for Kenya after just two minutes of play to give the East Africans a 5-0 lead after the missed conversation.
However, the lead lasted for only a few seconds as Cooper Coats replied for Canada and converted it as the North Americans took a 7-5 lead.
Canada proceeded to stretch the lead to 12-5 through Josiah Morra' unconverted try before Alex Russell spend off for the third try that saw Kenya trail 19-5.
In the final half, Kenya came back stronger as Onyala crossed over the whitewash to land his second try to trail 19-10.
Shujaa closed the gap to two points after Nelson Oyoo sped off past the Canadian defence for the third try of the game that Levy Amunga converted to trail 19-17.
Any last-minute attempts to try and salvage a late win would go up in smokes as Canada held on to the two-point advantage to win the match.
Shujaa will play Wales at 6:06 PM in their second Group match.