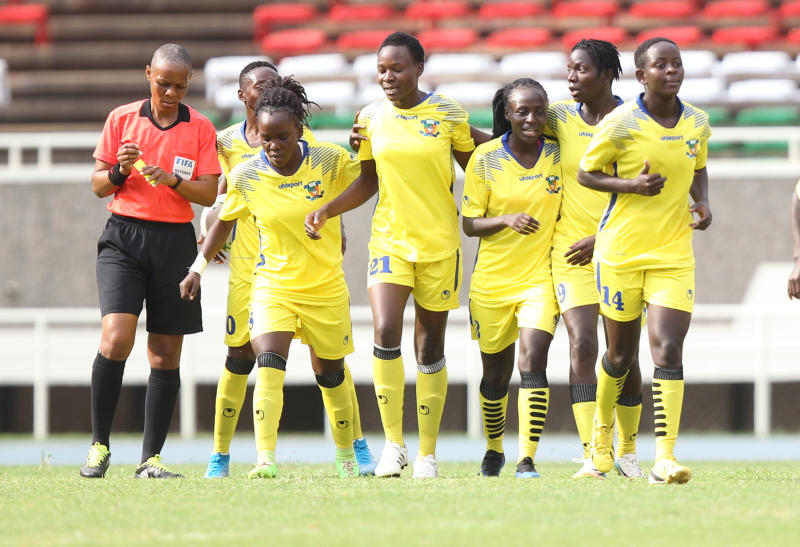 Battle for honours in women's sports team of the year will get to greater heights on January 25 with women Premier League side Vihiga Queens among the top nominees.
Vihiga Queens, who boast free-scoring striker in Jentrix Shikangwa, qualified for the Caf Champions League in Egypt where they bowed out honourably against big teams among them River Angels of Nigeria and Malabo Queens from Equatorial Guinea.
This year's awards will be held in Kakamega. Also in the nominations is national women volleyball team Malkia Strikers, which was the only African team at the 2020 Olympics in Japan. The women beach volleyball side is also in the mix, same as rugby side, Kenya Lionesses, who won the Safari Sevens round-robin tournament after finishing on an unbeaten record.