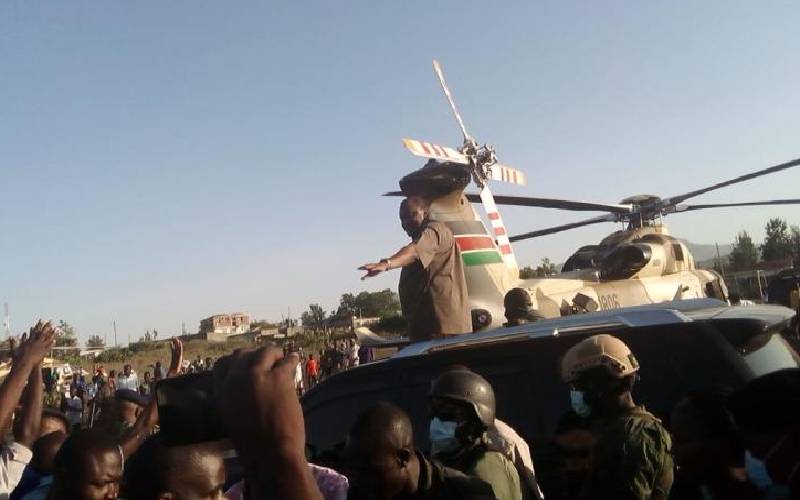 President Uhuru Kenyatta made an impromptu spot at Homa Bay county earlier today.
He told residents the Sh1.5 billion Mbita bridge will transform their lives.
Uhuru was in Mbita town shortly after 4pm.
He toured the town to assess the progress of dredging the Mbita bridge, which connects Rusinga Island and Mbita town.
The government is dredging the area to remove the massive siltation that has been a hindrance to human activities on the lake including fishing and maritime transport.
He added that the construction of the bridge will enhance the flow of water currents which will boost fish survival.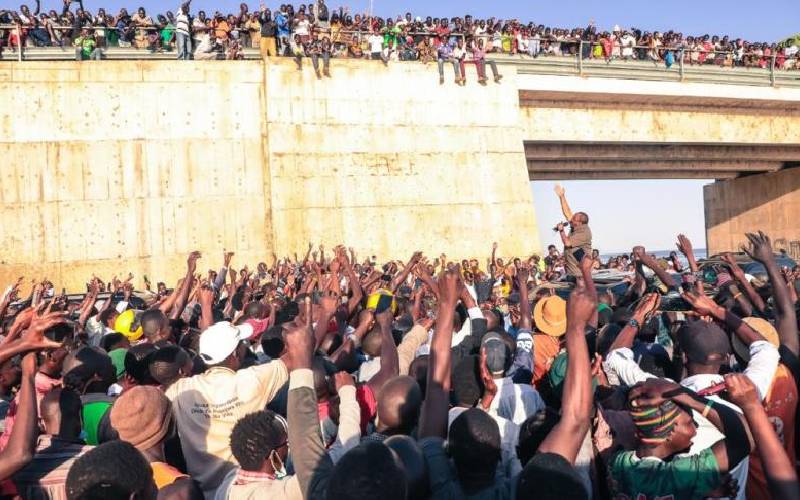 Uhuru said the bridge will further cushion Kenyan fishermen from travelling long distances in search of fish in Lake Victoria.
"The construction of this bridge led to the breaking of the causeway which interfered with fish reproduction. The work done here now means that our fish will multiply."
The bridge is also expected to allow the passage of large water vessels from one side of Lake Vitoria to another between Rusinga Island and Mbita town.
The head of State said his administration is committed to transforming the lives of residents through the implementation of development projects.
Recently, his administration launched the Kenya Coastguard station in Mbita town to help maintain security and enhance compliance both in fishing and transport in Lake Victoria.
The President also appealed to Kenyans to maintain peace in the run-up to the August polls.
"What we need is to care of one another by maintaining peace," Uhuru added.
This is the President's second visit to Mbita town since he came to power in 2013. He visited in July 2017 when he commissioned the utilisation of the bridge.