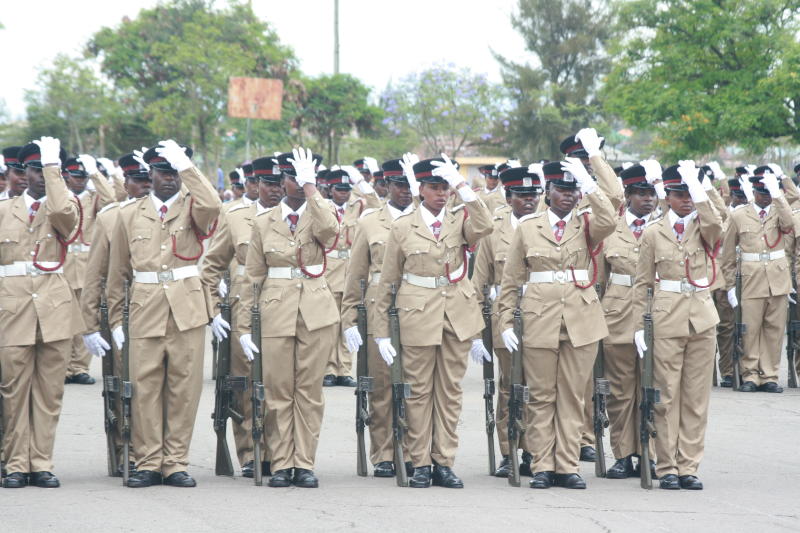 The Deputy Inspector General of Police, Edward Mbugua, has called off ongoing promotion interviews being conducted in the National Police Service.
On Monday, Mr Mbugua announced that the promotion boards of officers in the ranks of Constable, Corporal, Sergent and Senior Sergent had been suspended.
In a letter dated January 10 and addressed to police commanders across the country, Mbugua said: "Please note that all boards which had been called for have been suspended. You will be notified later when to conduct the boards".
At the time of suspending the interviews, names of some of the successful candidates had already been forwarded to the county police commanders.
The DIG's decision comes at a time when some graduate police officers expressed their displeasure following last week's decision to lock out the graduate officers from attending the interviews. There are over 1,000 graduate officers in the lower ranks and who are seeking promotion.
Multiple officers in this group who spoke to The Standard said they were angered by the directive barring them from taking part in this year's promotion board.
The officers who cannot be named because they are not authorised to speak to the media said they feel demoralised by the decision to lock them out of promotion interviews.
Yesterday, the disgruntled officers termed the latest move as a reprieve.
The locking out of the graduate officers, together with the recent deduction of the higher salaries they enjoyed, had caused disquiet among junior officers.
These are issues on the agendas that inspector General of Police Hilary Mutyambai is expected to bring for discussion at the next meeting of the National Police Service Commission (NPSC). The commission is expected to give a policy guideline on how the promotions will be conducted.
Police spokesman Bruno Shioso said graduate officers were not being targeted and the decision was only aimed at harmonising promotions in the service.
"Promotions in the police have to follow a policy guideline," Bruno said.