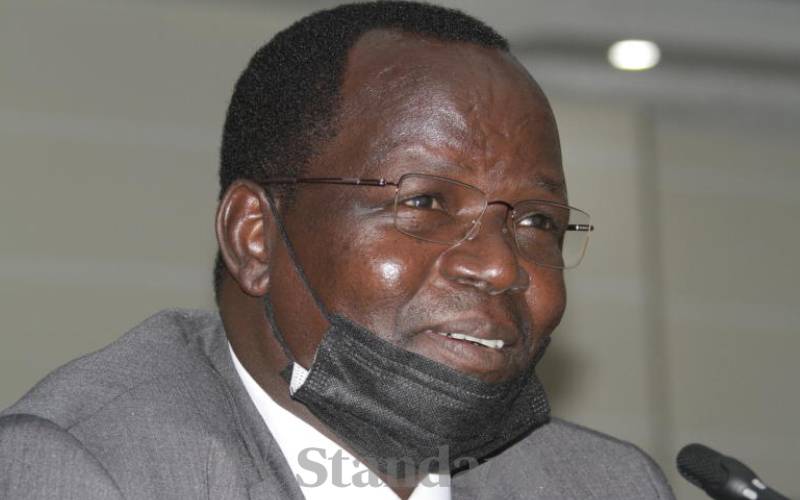 The flurry of political activity in West Pokot County in the last two months of 2021 was hard to ignore. On November 12, 2021, Kenya Union Party (KUP) was officially launched after months of speculation about its registration.
The party is led by Governor John Krop Lonyang'apuo, who is deputised by former Tiaty MP Asman Kamama. The party was founded on the premise of negotiating on behalf of the Pokot community at the national level.
Political analysis before November 22, 2021, suggested a rapprochement between KUP and UDA political mandarins for their political expedience.
However, a visit by Azimio la Umoja brigade, led by the Orange Democratic Movement chief Raila Odinga, and subsequent endorsement by the KUP party officials brought confusion. The move received criticism and applause in equal measure.
The confusion over which political direction to take is building up in West Pokot, a region that is traditionally a Kanu zone. Which route will the Pokot Nation take? UDA or Kanu? Was Raila's visit enough to woo support of the residents?
Deputy President William Ruto, according to the grapevine, is scheduled to visit West Pokot to arrest Raila's rising influence in the county and the Rift Valley at large.
Dr Ruto is likely to tackle KUP the same way he did Isaac Ruto's Chama Cha Mashinani in 2017. This gimmick has worked for Ruto in his quest to control and dictate Rift Valley politics since 2007.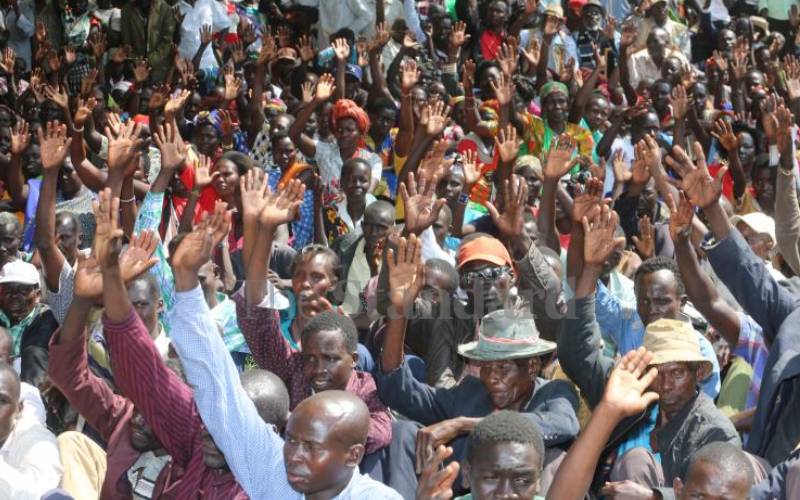 However, the rise of Kanu-allied Lonyang'apuo and the defection of Senate Leader of Majority Samuel Poghisio from URP before 2016 changed the West Pokot political matrix at least in 2017.
Pokot Nation's politics in 2022 is unpredictable. The possibility of Kanu's Gideon Moi and Raila finding a working formula may bring both Kanu and KUP against UDA.
The pictorial declaration on November 25, 2021 at the Deputy President's official residence in Karen suggested that former West Pokot Governor Simon Kachapin – who was accompanied by of Kapenguria MP Samuel Moroto, Kacheliba MP Mark Lomunokol and Sigor MP Peter Lochakapong – was officially UDA's gubernatorial aspirant downplaying claims that he (Kachapin) and deputy governor Nicholas Atudonyang, could settle on who will fly the Kanu flag in the West Pokot gubernatorial race.
In this context, Raila could be the biggest beneficiary considering that the incumbent will be defending his seat from KUP, which might be presumed to be part of the Azimio La Umoja.
The assertion that West Pokot will divide her votes among the three gubernatorial candidates and rally behind the UDA presidential candidates is a possibility that will only be confirmed this August.
If this will not hold water, West Pokot will end up being a swing vote region for the two leading presidential candidates with UDA leading with a negligible margin that will spoil the party's chances of taking over the presidential position.
West Pokot therefore, however small, may position herself in a critical position in the next polls justifying the myriad of political activities taking place in every corner of the county.
Mr Arole is a law student at the University of Nairobi