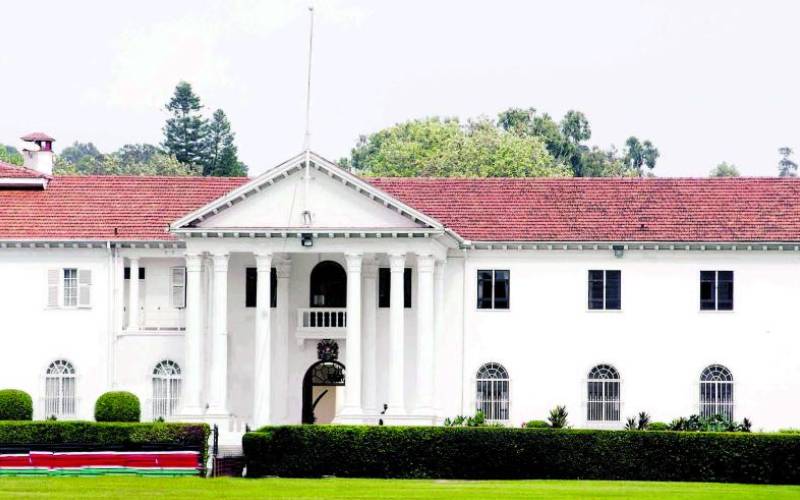 In slightly over eight months, wananchi will be queuing up to elect a new CEO as President Uhuru Kenyatta proceeds to retirement.
The new regime occupies a unique place in our history because it symbolises the third and final phase of our liberation struggle. As ODM leader Raila Odinga has said, Kenya's liberation history has unfolded through three major phases:
The first phase (1950 to 1967) was a struggle against colonial subjugation. This struggle was primarily political, and was won through the sacrifices of heroes like Dedan Kimathi, Bildad Kaggia, Ochieng Aneko, Paul Ngei and Jomo Kenyatta among others.
The second phase starts from the late 1960s and culminates in the bloody Saba-Saba skirmishes of 1991. We remain indebted to our late heroes like Jaramogi, Rubia, Matiba, Muliro and Shikuku among others. Indeed, we also owe it to an elite generation of 'young turks', who fought to ensure the repeal of Section 2A and a return to multiparty democracy.
The third and final phase has been billed as the epoch for economic liberation. The phase is marked out by a four-fold agenda: - to completely destroy corruption; to regularise tax and revenue collection through foolproof automated systems; to introduce dynamic fiscal policies to ensure all sectors of the economy perform optimally; to create a social welfare regime that cushions the poor from the ravages of the current economic malaise.
Most pundits are agreed that the coming top seat race will be different. The Kenyan voter is more intentional this time. When voters cast their ballot on August 9th, they will be thinking about their unemployed youth, their health insurance, food on the table and so on. Indeed 2022 is actually a referendum on the economy.
So far, three top candidates have emerged including William Ruto, Raila Odinga and Musalia Mudavadi. All recognize the primacy of economic factors in the upcoming race. That is why each one of them has crafted campaigns around issues like social welfare, youth empowerment, infrastructure and agricultural/trade expansion
Although Raila and Ruto continue to dazzle crowds with populist rhetoric and cultic hype, Mudavadi appears to keep his cards close to his chest. He seems to be following in the footsteps of his mentor Mwai Kibaki. Kenyans will remember Kibaki for his economic recovery programmes, infrastructure expansion and vision 2030.
What Kenya needs now is a Kibaki-type personality at the helm. A person with a cool, focused head and an eye for the economy. The third liberation is not a moment for euphoric political mobilisation.
Dr Oendo is a political analyst