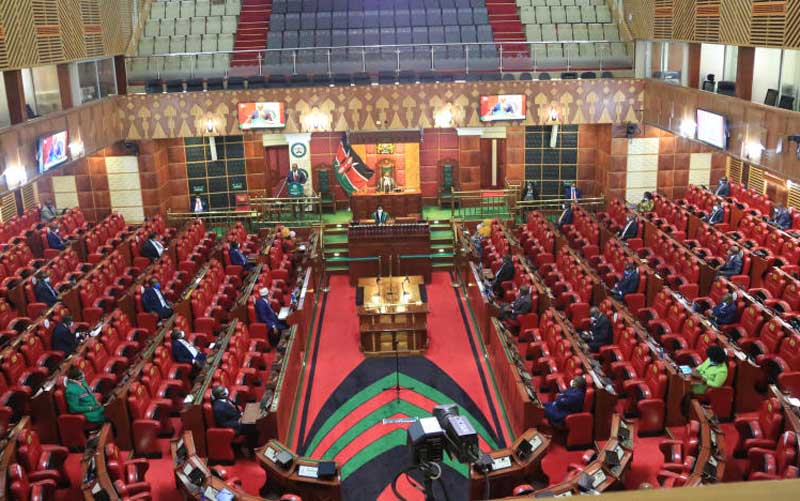 The fate of the Finance Bill, 2020 now lies with President Uhuru Kenyatta after Parliament on Tuesday passed a raft of new taxation measures set to kick in on July 1. The new measures are expected to raise the bulk of the money to fund the government's Sh2.8 trillion spending plan for the 2020/21 financial year as the country battles the ravages of the coronavirus pandemic. Among the proposals that the National Assembly gave the nod to is the zero-rating of value-added tax on wheat and maize flour, expansion of the rental income tax, additional tax on beer, the much-contested digital tax and introduction of toll stations on key highways. The Capital Markets Authority (CMA) will also regulate private equity and venture capital firms that have access to public funds, including pensions.
SEE ALSO: ODM bags plum committees posts after Jubilee concedes
The Bill is now awaiting presidential assent after which it will become law, paving the way for the implementation of the new taxes when the new financial year kicks in on July 1. However, the commencement date could change or delay if the President fails to assent to the changes made to the proposed law by the MPS, including removing the tax on pension, a levy on cooking gas and the controversial excise duty on betting. Uhuru has the prerogative to assent to the bill as passed by the lawmakers or send it back to them with proposed amendments. Should he okay the amendment by legislators to remove the betting tax on winnings, it would be a major coup for the industry, with several betting companies forced to close shop last year in a longstanding row with the Kenya Revenue Authority (KRA) after Treasury imposed a 10 per cent excise duty on winnings. This was later hiked to 20 per cent. KRA had been demanding billions of shillings from betting firms based on the gross amount of the payout to punters, including the staked amount.
SEE ALSO: MP urges State to stop force removals
Among the newest recommendations is the Bill is the introduction of a minimum tax of one per cent on gross turnover. The tax targets all persons regardless of their fortunes, profits or losses. This, according to finance committee Chairman Joseph Limo, could raise about Sh21 billion. "Through these amendments, we have returned the benefit to pensioners. We have had a lot of cries from the elderly over the proposal to tax them. What we are doing here is to save the pensioners," said Limo. The National Assembly also opposed proposals by Treasury to raise taxes from pensioners. The Treasury was aiming to introduce a levy on taxes on income from the National Social Security Fund (NSSF) and to include liquefied petroleum gas (LPG) among goods on which VAT could apply.