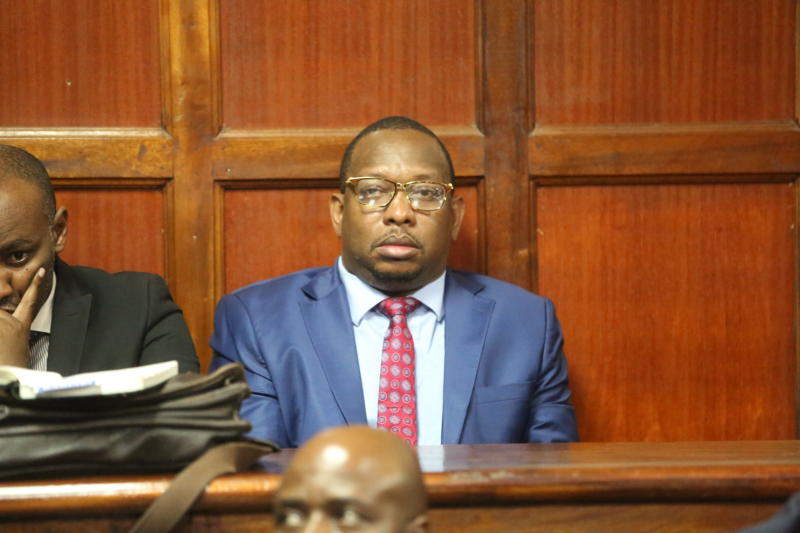 Nairobi Governor Mike Sonko
(above)
has until Thursday to assent to a Bill handing over half of City Hall's budget to the National Metropolitan Service (NMS). The Nairobi County Assembly during a special sitting on April 3 approved the supplementary estimates and Appropriations Bill that among others handed over Sh15 billion to the NMS. The NMS will oversee four functions surrendered to the county government. These are health, planning and development, transport, public works and ancillary services.
SEE ALSO: Mike Sonko's half a billion suspect cash- ARA
County Assembly Budget and Appropriations Committee chairman, Robert Mbatia yesterday confirmed that the Sonko's administration had acknowledged receipt of the supplementary bill last week and would be giving feedback this week. In the supplementary estimates approved by the House, the Nairobi Metropolitan Service was handed half of City Hall's Sh36.9 billion budget for the 2019-20 financial year. The NMS was allocated Sh15 billion, health services docket was allocated Sh7.3 billion, public works, transport and infrastructure (Sh4.7 billion) and emergency fund to deal with the Covid-19 pandemic (Sh1.02 billion. Others were public service management (Sh1.19 billion), urban planning and lands (656.47 million) while urban renewal and housing was awarded Sh651.7 million. City Hall was left with only Sh21.9 billion to run education, youth and social services, food, agriculture and forestry, devolution, public service and administration.