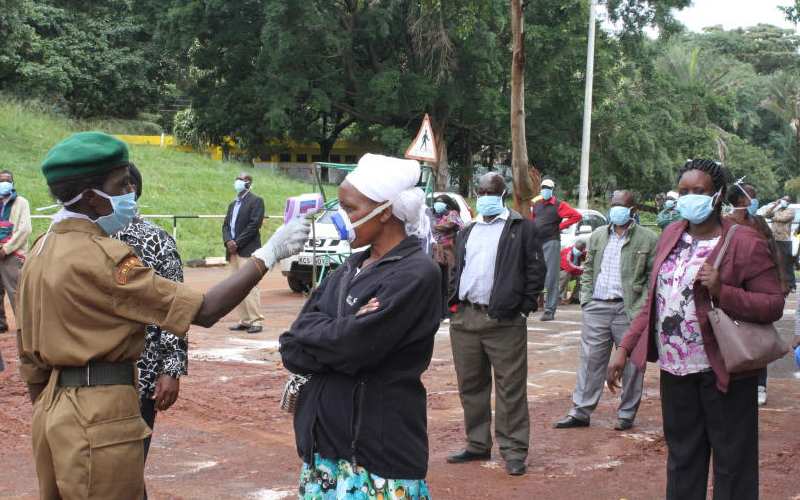 Rift Valley
Naivasha, being home to many high-end hotels, normally receives a lot of visitors
The Kenya Wildlife Service Training Institute (KWSTI) in Naivasha has been identified as a quarantine centre. The move follows the recent directive by the State that health officials should identify institutions which can be used as quarantine centres in case the number of those affected by Covid-19 rises. At the same time, screening of all travellers along the Nairobi-Nakuru highway has been heightened. Naivasha, being home to many high-end hotels, normally receives a lot of visitors.
SEE ALSO: Latin America virus cases top 1m as UK, Russia ease lockdowns
According to Naivasha Sub-county Public Health Officer George Ndichu, the training institute met all health requirements laid down by the Ministry of Health. Mr Ndichu was, however, quick to note that no coronavirus case has been reported in Naivasha. "We have identified KWSTI as the new quarantine centre in Naivasha. This is part of our preparedness in containing the spread of this virus," said Ndichu. He asked residents to observe social-distance and wash their hands in order to stop the spread of the virus. "We have trained our security officers on this disease and we shall continue to give more information to the public," Ndichu said.
SEE ALSO: We must borrow the wisdom of our forefathers to win current battles
Elsewhere, there was a moment of panic in Karagita estate in Naivasha after a flower farm worker collapsed and died in unclear circumstances. Some residents fled from the scene following information that the man had breathing complications before he passed on. Simon Mwangi, a witness, said the worker had been complaining of chest pains and breathing problems before he collapsed. "It happened very fast. He was confirmed dead on arrival in the hospital," Mr Mwangi said. A senior police officer said the body has been taken to Naivasha Sub-county Hospital mortuary. "Only an autopsy can confirm the cause of death," the officer who sought anonymity said.