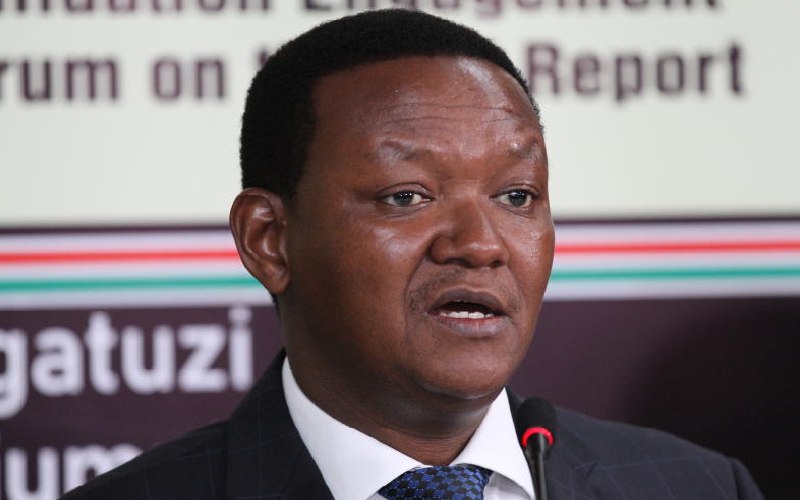 Machakos Governor Alfred Mutua has told companies providing electricity and water to waive households' basic utility bills for six months to cushion Kenyans from tough economic times in the wake of the coronavirus pandemic. Mutua (
pictured
) said Machakos county government will waive all water bills for household consumption in the county beginning May 1 to December 31. "My administration has waived all water bills for household consumption in Machakos county beginning May 1 to December 31, 2020, as we continue working towards free domestic water in the whole of Machakos County."
SEE ALSO: Children are safer at home, but State must hasten plans to streamline online learning
Mutua urged the Kenya Power Lighting Company (KPLC) and public water companies to waive electricity and water bills for household consumption in the wake of the coronavirus pandemic. "I call on Kenya Power and public water companies around the country to also not charge water for household consumption," he said. He said the waiver on electricity bills can be up to a certain level of usage that is enough for household use for lighting and other household appliances use with Kenya Power charging overconsumption. The waiver can be to a certain level then Kenya Power can charge overconsumption," said the Governor. He said even businesses and industries deserve a waiver of power bills of up to 50 per cent to cushion them during the tough economic times.
SEE ALSO: Virus could force Africa to rethink club competition formats
Mutua added that going with Kenya Power's declared profit of Sh334 million in 2019 and its declared financial assets and estimates, the waiver will not affect it. "Last year, for example, Kenya Power made Sh334 million profit. Studying the company's declared financial estimates and revenue, it is clear it can afford to waive power bills for households for even a year."
VAT waiver
Mutua also urged the National Treasury to waive VAT on cooking gas and paraffin so that Kenyans can use the extra coins on buying other essential commodities such as food. "I urge the National Treasury to waive VAT charges on cooking gas and paraffin so as to allow households to have more money left in pockets to buy food and other essential commodities.